Horst Construction Completes Work at Black Rock Retreat
Posted on Tuesday, May 15, 2018
Celebrates Ribbon Cutting for New Dining Hall & Chapel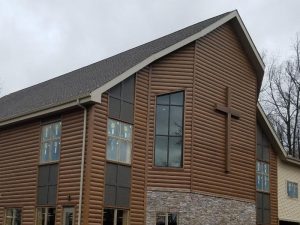 On Saturday, May 12th, Black Rock Retreat hosted their 58th annual benefit auction. This celebration included a 5k and 10k trail run, plant sale, bake sale, breakfast buffet, and ribbon cutting for their new 15,466 sf dining hall and chapel, in addition to the benefit auction festivities. Horst Construction sponsored the event and was present in celebrating the grand opening of this recently completed project.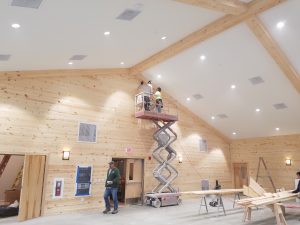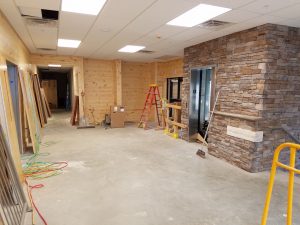 Black Rock Retreat selected Horst Construction to complete Master Planning, Preconstruction, and Construction on their 2-story Dining Hall and Chapel that will serve thousands of patrons. The first floor dining hall includes seating for over 300, along with buffet lines and commercial-grade kitchen facilities. The second floor contains a chapel that seats 315 in addition to meeting space. This multi-purpose building was constructed on a tight 6-month schedule that allowed the project to be completed during the retreat's off-season winter months. Horst, along with SGS Architects and Engineers, worked collaboratively with Black Rock to develop detailed plans and budgets that allowed the tight schedule to be successfully met, despite challenging lead times for certain materials selected.
Black Rock Retreat offers year-round retreat facilities and programs, an outdoor education program for Christian, public, and homeschool students, as well as various team-building indoor and outdoor activities – in addition to their summer, winter, and family camp offerings. Horst Construction is proud to have had the opportunity to partner with Black Rock Retreat to bring their vision to reality.
Like this Article? Subscribe to Our Feed!