PHCA 2016
Posted on Friday, September 23, 2016
PHCA: Your Future is 'Virtually' NOW.
Stop by Booth #428 at PHCA 2016 and Tour a Project Before It's a Reality
Visit Horst Construction at The Lancaster County Convention Center from September 27-29, 2016.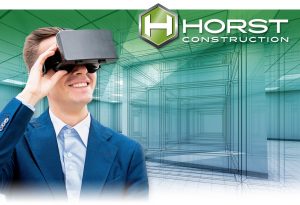 If you are considering renovating or expanding your facility, now is a great time to get to know the experts at Horst at the PHCA Annual Convention and Trade Show. We focus on both design-build and capital improvement projects that require quality workmanship, efficient project management, and timely completion from a trusted partner.
Our Special Services team has experience working in occupied facilities where sensitivity to the needs of residents, minimal disruptions, and maintaining a safe environment are paramount. You can rely on Horst to work around your turnover needs in a timely and cost-effective manner.
If you plan on attending the conference, stop by booth #428 on September 27-28 and enter a chance to win a set of Virtual Reality goggles. Experience the future and meet Ryan Null, Beth Mack, Scott Burkholder, and Harry Scheid.
---
For over 120 years, Horst Construction has been synonymous with integrity, quality, and collaboration. We listen first, and then build what matters to you. We work as a team to ensure your goals are achieved…beyond your expectations. Horst services for exceptional senior living environments include: Preconstruction Planning & Budgeting, Cost Management, Project Management, and Construction.
Like this Article? Subscribe to Our Feed!