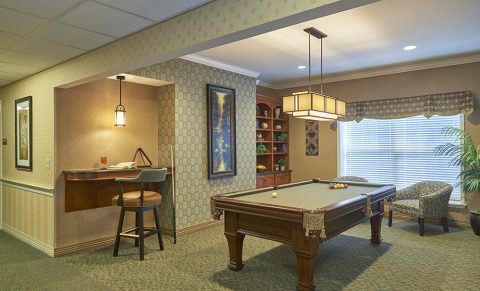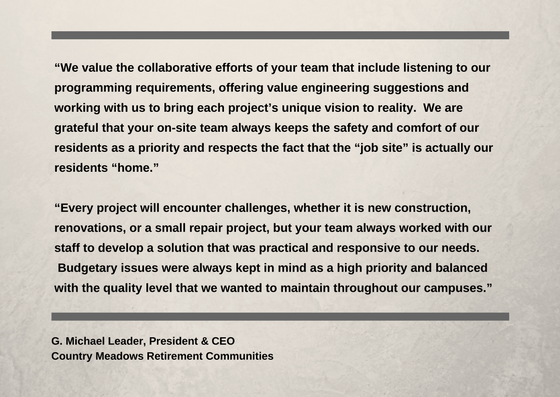 Country Meadows Retirement Community - Allentown, PA - Common Area Renovations
| | |
| --- | --- |
| Owner: | Country Meadows Retirement Community |
| Location: | Allentown, PA |
| Architect: | TKS Architects, Inc. |
While Horst and Country Meadows were completing an apartment expansion project on their Allentown campus, plans were developing for renovations to their Building 3 interior spaces. Within the occupied senior living facility construction, a large open dining area was redesigned to accommodate a Bistro, Chapel/Theatre Room, Exercise Area, and Game Room for the residents to enjoy. Renovations to an existing Beauty Salon were also incorporated in to the project.
Project Delivery Method
Project Type
Project Size
Services
Preconstruction
Value Engineering
Cost Management
Project Management
Features
Bistro
Chapel/Theatre Room
Exercise Area
Game Room
Beauty Salon
Challenges
Working within an occupied senior living facility is always a challenge; however, our team worked diligently to minimize disruptions and ensure the safety of all residents.
Projects occurring back-to-back enabled Horst to maximize project efficiencies and coordination with our client.