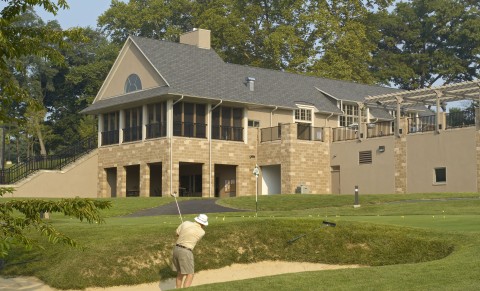 "From the start Horst Construction has offered exceptional quality in all aspects of this project.  I have had the pleasure of being involved with Horst Construction on other projects and my confidence with your ability continues to grow.  This was a difficult project with timing and budget constraints and we should all feel proud that the project was finished on time and on budget. 
Horst provided a level of honesty and commitment to this project that was both refreshing and appreciated by our members.  There are few contractors who conduct themselves in such a manner and it is something for which you should take pride.  I hope someday I will have the benefit of working with Horst Construction again, so please accept our warm appreciation for a job well done."
Mark R. Beeson, President, Board of Governors
Kennett Square Golf & Country Club
Kennett Square, PA
Kennett Square Golf & Country Club, Country Club Renovations
| | |
| --- | --- |
| Owner: | Kennett Square Golf & Country Club |
| Location: | Kennett Square, PA |
| Architect: | Wallover Architects |
Situated in Chester County, PA, the Kennett Square Golf & Country Club offers a beautiful location and required some additional amenities for their members.  The project included a new two-story building featuring a pro-tennis shop and golf cart storage on the lower level.  The main level features a glass enclosed patio with vaulted ceilings and a gas fireplace overlooking the paddle tennis courts.  The project also included a new swimming pool, new kitchen and Men's & Women's shower/restrooms on the main level.  The project was completed on time, despite a 6-week winter weather delay.
Project Type:
Addition
Services:
General Contracting
Size:
11,000 square feet
Features:

Eight lane competitive swimming pool
Pool side snack shop
Bathrooms
Pro Shop
Expansive deck area
Golf cart storage area under pool deck
Glass enclosed porch