Honoring God's Vision
With over a century of church design and construction experience, church projects are very special to Horst Construction. We recognize that your project is an integral part of achieving God's vision for your congregation. As experts in church construction management, we support that vision by helping you cultivate plans, church designs and cost-conscious construction that will result in a new, beautiful, functional space.
Most Recent Church Projects
---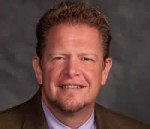 Want to learn more about our Church Construction Projects? Call Rick Lown, RA, NCARB at 717-581-9913 or CONTACT him.