Committed to Clean and Green
At Horst Construction, we understand the exacting needs of the renewable energy industry. We've worked on several renewable energy construction projects – serving as general contractor for some of the first wind farms in Pennsylvania, and partnering with a global energy pioneer to build a facility where turbine blades are manufactured.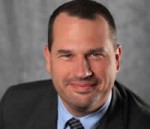 Want to learn more about our Renewable Energy Construction Projects? Call Scott Burkholder at 717-581-9971 or CONTACT him.