Building for the 'New' Golden Years
The senior living construction landscape has evolved, and Horst Construction is at the forefront of designing and building projects that truly reflect the 'new' golden years. Our experience from decades of senior living construction projects allow us to quickly embrace and understand this new era of senior living – and plan for it in exciting, creative ways you never thought possible. It's why so many have chosen Horst to be their senior living construction company.
Most Recent Senior Living Projects
---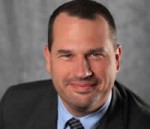 Want to learn more about our Senior Living Construction Projects? Call Scott Burkholder at 717-581-9971 or CONTACT him.