What Do I Do With My Nice New Building?
Posted on Monday, August 24, 2015
So what do you do with this nice new building that you just built? That's easy, use it. Ok, that is the obvious answer and not the one I should be discussing.
Let's say you just bought a brand new car. After you get home, if you are like me, you pull out the manual and start educating yourself on all of the components and how to get the most use out of the neat features that come with it. Along with that you probably look at the maintenance schedule because you want to take care of it, right? You get the oil changed regularly, rotate the tires periodically, so on and so forth.
Well, buildings are no different. As a matter of fact they can be much more complex.
At the completion of your project you should have received an operations and maintenance manual especially for the mechanical, electrical and plumbing systems. Read through the manual. Educate yourself on all the components and make a maintenance schedule.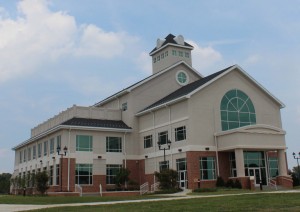 The manual should explain what needs to be serviced and how often. (I recommend for some items to call in the professionals to take care of the service).
Be Proactive rather than reactive! Much of the materials and equipment used in buildings have a lifecycle, meaning they won't last forever.
Make a list of the items and create a simple spreadsheet that covers an entire year of service and maintenance. It would also be a good idea to include on the spreadsheet the projected date of replacement, since some items will eventually need replacing, and an approximate value so you can look ahead and not be surprised when something needs replacing.
---
My suggestion is if you want your new building to last many, many years it has to be taken care of for many, many years.
Click to learn more about our Preconstruction and Design-Build Services and how our process can evaluate your needs and keep the focus on your vision.  Contact Scott Burkholder at 717-581-9971 to learn more about how Horst can bring your vision to reality.
Like this Article? Subscribe to Our Feed!