Webinar: Maximizing Your Faith-Based Organization's Resources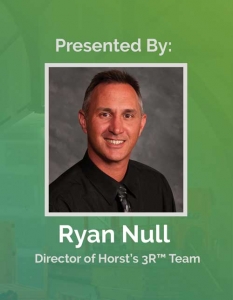 Thursday, April 22 at 11:00 am
This webinar will delve into the number one stressor we hear about from our faith-based clients: how do we make the best use of our limited resources? All projects are important and what is considered "expensive" or a "big" project is relative!
Learn more about how to be good stewards of the resources you have as well as getting engagement and buy-in to get the project started. Hear from Ryan Null, Director of Horst's 3R Team™ to learn more about how we have worked with people just like you to renovate, remodel, and refresh their spaces to bring new life to their ministry efforts.
Having a construction project occur while your church or school is still open and operating can be a challenge, so we will share information about how to successfully plan for these types of projects to ensure they are safely and efficiently completed.
The webinar includes a designated time for Q&A and free downloadable education tools in a no-pressure environment. Please feel free to invite someone who you feel could benefit from this! Each person must sign up individually.
All attendees will be entered into a drawing to win a $50 Visa Gift Card!

Note: This is the second in a series of three webinars we're putting together to help guide churches and religious schools/organizations on their construction journey. We're out to provide helpful, quality information to get your project off on the right foot in a no-pressure, easy-to-understand manner, free of charge. If you sign up for this webinar and find the information helpful, we hope you sign up for the next one in the upcoming weeks!