5 Key Factors in Senior Living Construction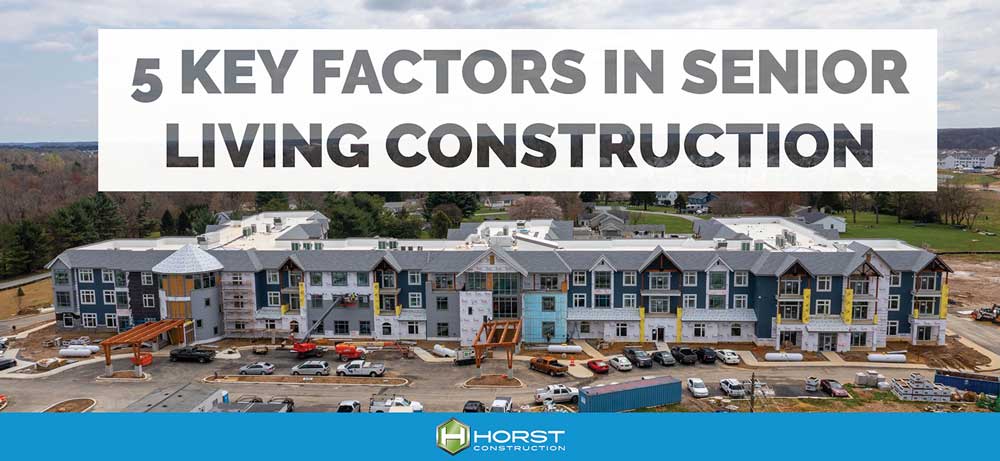 Whether you're looking to create a new community or keep your current one fresh, your approach to senior living construction will have a huge impact on the resulting facility.
The spaces you create become the homes and communities of your residents. We share your vision of providing facilities that are deserving of that honor and responsibility. That's why we're sharing five things to consider for your next senior living construction project.
1. Integrate Data-Backed Design & Construction Trends
The senior living industry has changed quite a bit since the nursing homes of the 20th century. They transformed from clinical-focused settings to engaging communities that allow residents to live fulfilling lives while still getting the care they need.
The industry has achieved this growth in part by following data-backed trends in design and construction. And it's not stopping anytime soon. With each passing year, new data reveals fresh ways to improve your residents' quality of life.
Partnering with design and construction firms that understand where the market is headed will make your job easier when embarking on a new senior living project. With your expert input, an experienced team can create a cutting-edge senior living community that integrates evidence-based trends to enhance the lives of your residents.
From biophilic design elements to labor-saving technology, together we'll create an environment that promotes well-being for residents and staff alike.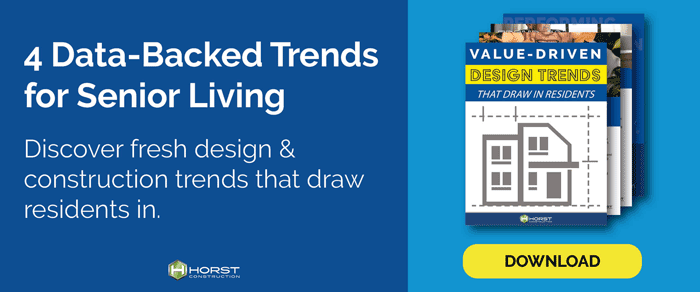 2. Empower the Construction Process with Technology
Put simply, the right technology for a construction project can improve efficiency, save you money, and help shorten the project schedule.
However, nearly half (43%) of all contractors in the US admit to having little to no digital capabilities. With this in mind, it's essential you choose a senior living construction company that has the technology in place to enhance your project.
The benefits begin as early as the estimating and preconstruction phases. Technology helps create a database of historic cost data, leading to more accurate estimates and pricing.  This information can also enhance the value engineering process. With more accurate inputs, the outputs become a well-laid construction plan.
Technology's benefits continue to the construction phase, facilitating communication and collaboration among the entire construction project team. When there are multiple contractors working on different projects at one time, streamlined communication is as essential to the success of the project as a hammer and nails. It's also used to improve scheduling and projections, helping the team predict and navigate potential and current issues in a more effective way.
Technology can make the process easier for you as an owner as well. With the right jobsite connectivity software, you'll have real-time, around-the-clock access to documentation, data, and progress photos.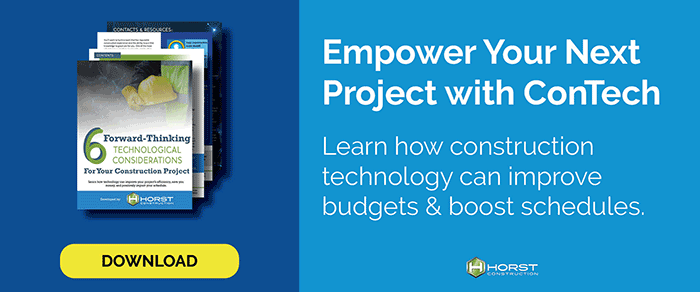 3. Integrate Construction in Your Marketing & PR
Whether you're building new or renovating your current facility, capture future residents' attention with relevant content as soon as you break ground. If you start marketing during the construction process, you can fill those new rooms easier.
People who live in the area normally have an innate curiosity about local construction projects. Seniors looking for a community will love watching it take shape. A behind-the-scenes look into the construction project engages them and makes them feel involved in the creation of their new home.
By sharing regular updates on the project, you'll generate buzz for your community and your brand. You can share the specific elements and selling points of your new or renovated community, all while creating a list of interested potential residents.
Not sure what these update videos would look like? Check out a recent project update series we did with Vantage Point Retirement Living.
If you choose to work with Horst Construction, we make this process easy. Our in-house marketing team is here to help you as much or as little as you'd like. We have in-house content, drone, videography, and photography capabilities that can work in tandem with your marketing team. We can also take it up a level by contracting specialists to help get that extra-polished final product—whatever fits your brand and budget.
Don't miss out on thousands of clicks, views, and shares. Get potential residents excited about your new community with thoughtfully created marketing content.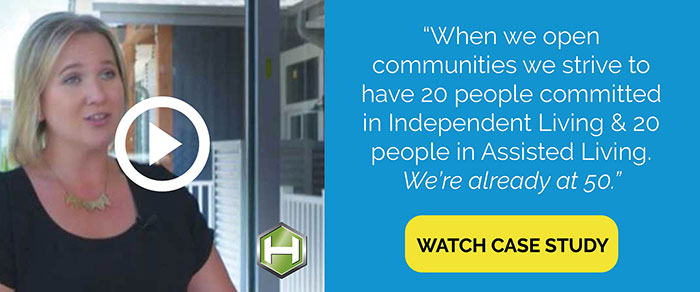 4. Choose the Most Appropriate Project Delivery Method
Your project delivery method has a major influence on the entire construction project, from A (ability to value engineer) to Z (zero change order policy). Many people discount the importance of this choice, but the truth is it influences much more than just the organization of the team. The main methods are:
Design-Build: With the design-build delivery method, you'll choose one entity to lead the project's design and construction. They'll serve as the single point of contact and take on most administrative tasks required to move a project through the process. The design-builder holds the contracts with all the design firms, subcontractors, vendors, and other professionals on the construction team. In addition to minimizing the risk for the owner, this structure also puts a greater emphasis on teamwork and a collaborative approach. With several benefits including better budgets, shorter schedules, and fewer change orders, design-build is quickly becoming the project delivery method of choice.
Design-Bid-Build: Design-bid-build has long been considered the "traditional" project delivery method. The owner will choose an architect to design the project. Then, it goes to bid and a contractor will be selected from these bidders. With this delivery method, the owner will hold individual contracts. In turn, they'll spend more time managing the project compared to a design-build approach. Due to the independent structure of the team, there is inherently less collaboration, which can lead to more change orders, higher costs, and delayed schedules compared to a design-build approach.
Construction Management/General Contracting: Often referred to as CM/GC, the owner will first choose a construction team. They'll act as a consultant to the owner during design. Once construction begins, they'll transition to acting as the general contractor.
Like with design-bid-build, the owner holds the contractor for both the CM/GC and architect separately, putting the responsibility and risk of all coordination and communication on them.
All in all, each delivery method has its own pros and cons, and the one that is right for you will depend on your specific project and needs. To learn more about each, check out our project delivery methods blog.
5. Select the Right Senior Living Construction Company
Selecting the right construction team is perhaps the most essential decision to make in the process.
Top senior living construction companies will have extensive experience in the industry and with similar projects. Coupled with an owner-focused approach, collaborative and safe process, and powerful tech tools, they'll guide you through the process to a successful result.
At Horst Construction, we've worked on senior living construction projects for over 60 years. We've done it all, from large continuing care communities to occupied renovations and ongoing service agreements. Here are some of our recent projects.
If you're looking for a senior living construction contractor, tell us about your project. Or if you're just looking for helpful senior living construction news and articles, sign up for our emails!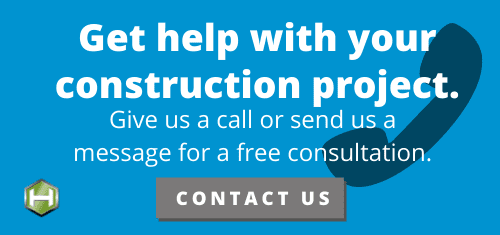 Posted June 13, 2022