12 Days of Christmas Giveaway!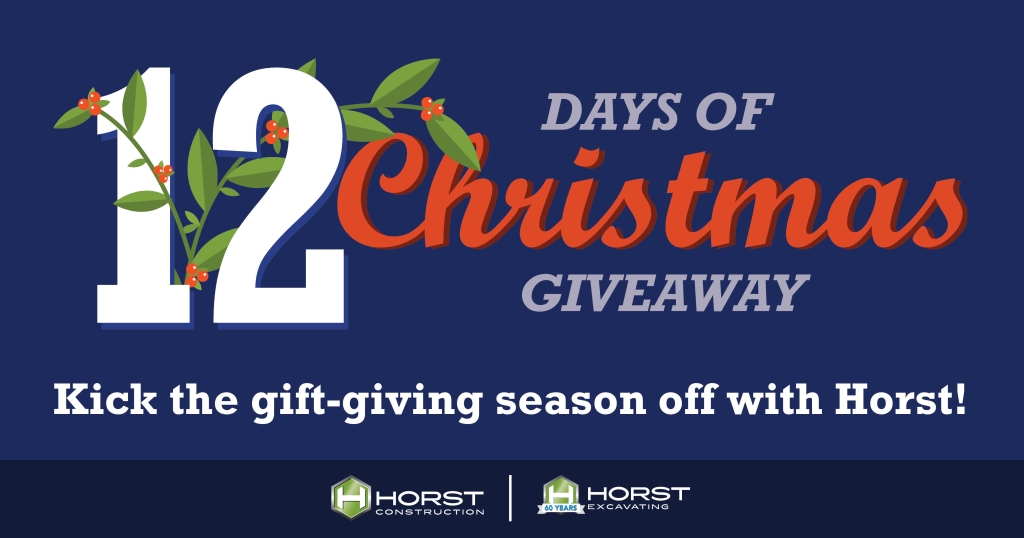 We're kicking the gift-giving season off with a 12-day-long social media giveaway!
Each day's gifts will be a little different, but they'll all center around the theme of making the holidays easier.
Our giveaway will culminate in a grand prize on December 12: a $100 gift card to American Music Theatre! The winner can purchase two tickets to the extremely popular 2021 Winter Wonderland show, or they can save the gift card for another show.
How Can I Enter?
To enter, find the current day's post on Horst Construction's or Horst Excavating's social media pages:
Then:
Like the post; AND
Share the post OR tag someone in the comments
You can enter once for each daily prize. There is no limit to the number of days you can enter or win. Past winners can still enter and potentially win the prize for subsequent days.
Who Can Enter?
This giveaway is open to everyone, including Horst employees and their families.
How Will Winners Be Selected?
We'll assemble all entries for that day's prize and select a winner at random.
How Can I Win the Grand Prize?
We'll announce the grand prize on the morning of December 12. You can enter by liking and sharing/tagging someone in the post. However, each of your daily submissions from the past 11 posts will also count to an entry of the grand prize. So the more days you enter, the better your chance of winning that $100 American Music Theatre gift card!
How Will I Know If I Win?
We'll contact each winner the following day via private message on the social media platform they used to enter. We'll sort out the best way to get them their prize.
In addition to a private message, the winner of the grand prize will also be announced on a social media post December 13.
Have More Questions?
If you have any questions, click here to submit a contact form via our website.
Good luck and thanks for participating!
Posted November 23, 2021