2021 Construction Material Costs: Why It's Important to Start Construction Right After Bid Day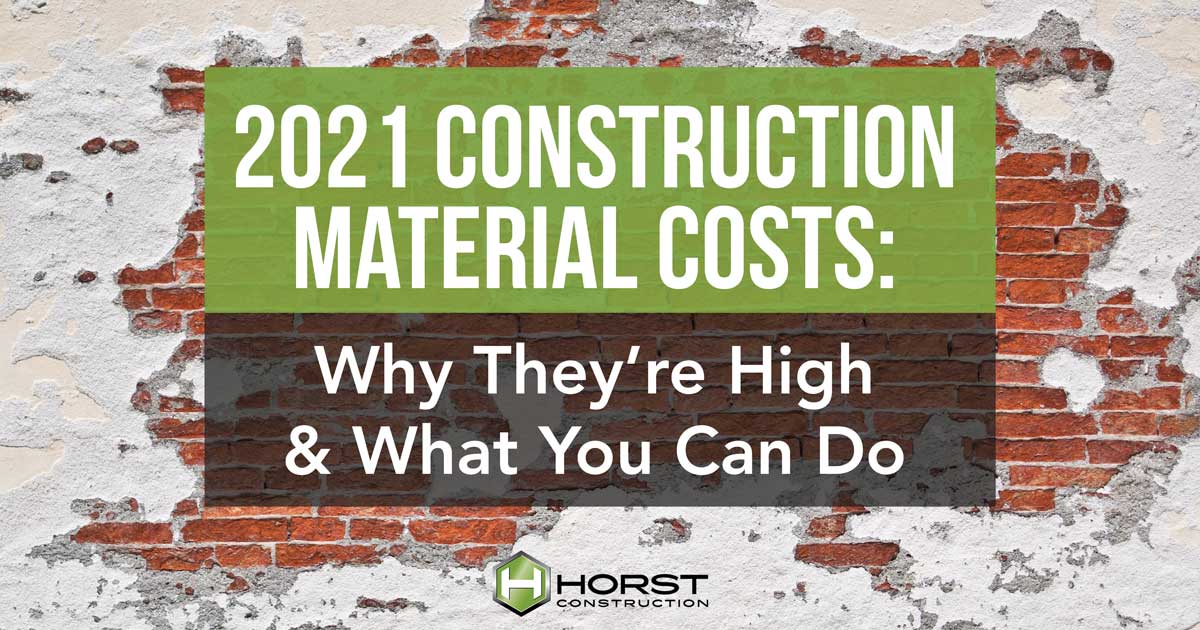 From stay-at-home orders to pandemic-related supply chain issues, 2020 was tough on the construction industry.
Production of everything from steel to lumber slowed as the world grappled with a strange new illness, and in many states, construction workers were deemed non-essential, stopping projects in their tracks.
But as we became more familiar with how to safely continue working during the pandemic, the building environment began to recover and demand for materials picked back up. However, with back stocks depleted from weeks of being shut down, manufacturers faced challenges trying to meet the growing demand.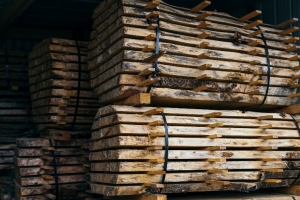 As a result, we're seeing the price of building materials increase, threatening the bids and budgets of construction projects across the country. But that doesn't mean these projects need to be put on hold until material costs come down. In fact, it's a reminder of the opposite: it's risky to table your project once it's already been bid or budgeted.
Why Would A Construction Project Become More Expensive Post-Bid?
Even during typical market conditions, it's important that project buyout and construction begin within a reasonable time after the project's bid or budget. The bid or budget reflects the prices of the materials at the time the bid was pulled together, and material and labor costs can fluctuate in a short time period. period, be that a few weeks or months. The GC, design-builder, or CM will hold the project's pricing for the owner for a similar time period because they understand and respect that your project is a substantial investment and isn't something you can jump right into without proper evaluation.
Upon getting the bid back, you may have to value engineer to reduce costs or get buy-in from different parties. The project may be stalled due to permitting or zoning challenges, or you may simply need more time to think things through. Taking some time between bid day and the start of construction is necessary, and this guarantee keeps the project's cost controlled.
However, if you do not begin the project before that guarantee expires, the project is subject to a price change to reflect current market prices.
These price fluctuations can turn a well-laid project with a feasible budget into one that unnecessarily stretches your resources. That's why it's truly so important that your project continues to move ahead after the bidding phase without much delay. The longer the period that passes from your bid to the buyout of the project, the more there's a chance for material prices to increase.
In some cases, the cost increase incurred on materials between bid day and the start of the buyout can be modest. However, the events of 2020 have put a huge strain on construction materials, making this an exceptionally volatile time for pricing.
As a result, we're seeing industry-wide trends of shorter time periods on price guarantees. To decrease the likelihood of your bids increasing, owners are figuring out and lining up project financing parallel to the bidding process. That way, when the bids come in, they are ready to move on their project right away, allowing them to take advantage of those locked-in prices.
We understand that there are many reasons to push the brakes on a project post-bid. However, know that this increases the chances that you'll end up paying more.
Should I Wait for Prices to Decrease to Issue a Bid Request for a Project?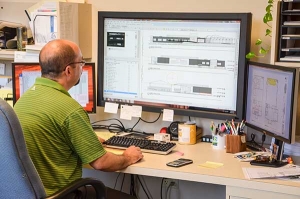 In short, no. Now can be a great time to move forward with your construction project, whether you're in the post-bid stage or you're just beginning the process.
Despite an increase in material costs, contractors are doing everything they can to keep overall project costs reasonable for their clients. According to The Associated General Contractors of America, the cost for nonresidential building construction has only increased 0.1% from November to December 2020, while inputs (or building materials) increased at a much higher rate[i].
What these numbers mean is that contractors are finding creative ways to keep costs down for clients, allowing projects to continue as planned.
One way to reduce costs is to accelerate the schedule or come up with creative ways to reduce the project's duration, without sacrificing quality or craftsmanship.
Another method is to opt for alternative materials that may not have had the same price increase. The materials we are seeing a large price increase for are those that are the most popular and widely used, like plywood or steel. Instead, contractors are pricing out alternative materials that, though typically more expensive or unconventional, can end up being a better value option in the current market.
In addition to contractors doing all they can to keep costs reasonable, subcontractors are doing the same. Due to the COVID-driven uncertainty, competition for pricing is advantageous to project owners. This is a change from the construction boom we experienced in the years and months preceding COVID.
When it comes down to it, if you team with a contractor that is committed to doing the right thing, they'll do all they can to minimize cost increases for you. Outside-the-box thinking and the willingness to come up with creative solutions to reduce costs while maintaining the integrity of the project are essential. That said, while they can work to minimize the price increases, they likely won't be able to completely erase them. That's why you'll want to partner with a construction firm that has an open-book policy so that if the prices do increase, you can see exactly what went up and by how much.
Looking on the Brightside
2020 and the first part of 2021 have been hard on all of us. Contractors, building material suppliers, and manufacturers alike have all been affected by supply chain woes, demand fluctuations, and new and evolving safety regulations. Shutdowns depleted the manufacturers' backstock, causing them to ramp up and work overtime to meet supply. However, that comes at a cost.
As we grow more and more accustomed to working safely during the pandemic, and vaccines offer a light at the end of the tunnel, many are expecting the supply of construction materials to catch up. This should soon allow prices to return to normal.
This period is reminding us of two things: the importance of starting construction in a timely manner following the bid stage, and the importance of working with a GC, design-builder, or CM who is committed to working with subcontractors and suppliers on your behalf to get you the best value on supplies and labor for your project.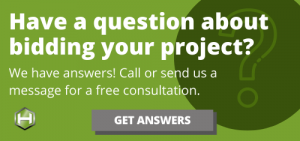 Posted March 26, 2021