4 Updates to Skyrocket Your Senior Living Community's Residency Rates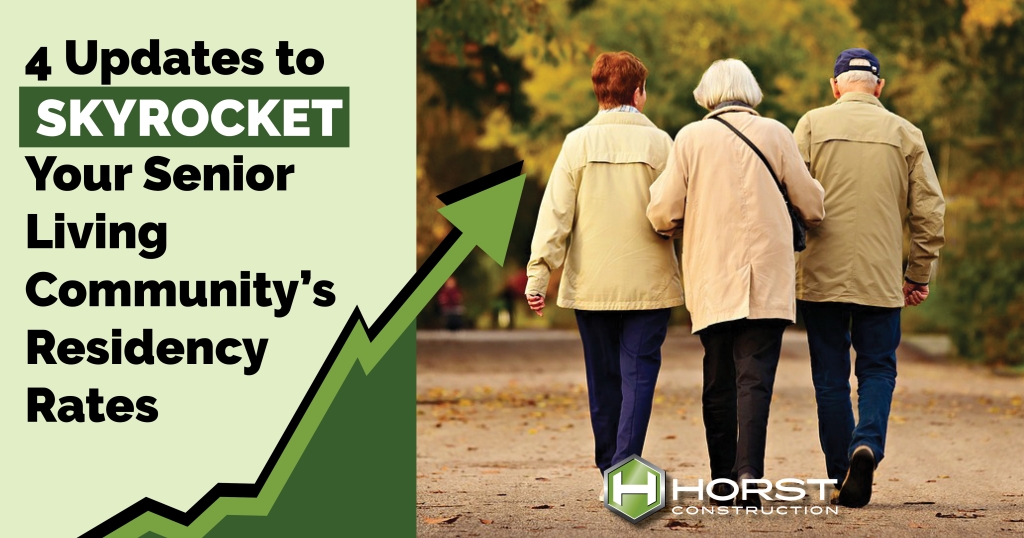 As of 2021, there are nearly 30,000 assisted living facilities in the country[1], and more communities are opening each day. While the senior population is still rapidly increasing, so too is the number of options they have for their long-term care. This competition is especially felt by senior living communities in retirement hotspots, like Pennsylvania and Florida.
To come out on top, your community needs to prove to prospective residents that not only is your facility the best among your competitors, but it's also better than in-home care options.
Whether you're opening a new community or maintaining an existing one, you need to create an environment that proves to prospective residents they'll be comfortable, happy, and well taken care of. They'll be evaluating your staff, activities, dining options, and the facility itself.
While these are all essential elements to an attractive senior living community, the status of your facility is immediately apparent to prospective residents. And as one of the most tangible elements of your community, it can make a powerful first impression that could influence the way they perceive your entire community going forward.
Luckily, this is one of the easiest aspects of your community to maintain or change.
In this blog, we'll share four ways you can refresh your senior living facility. These changes can help you beat out your competition and help attract new residents.
1. Keep Key Areas Fresh & Updated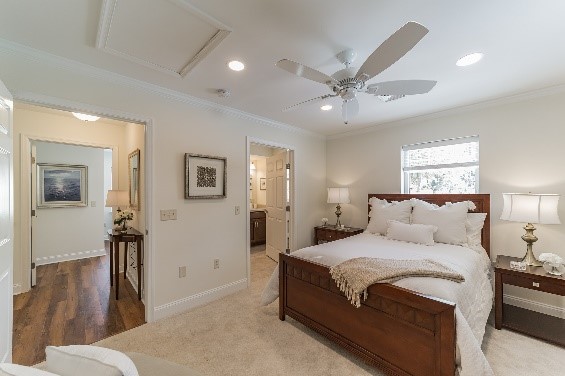 It's not a huge secret that well-maintained rooms give off a better impression. On a subconscious level, a building that's taken care of communicates that your community also takes care of its residents. One that's used hard and in disarray won't do you any favors when making a first impression.
These refreshes should focus on the small details: replacing stained or worn items, repairing broken things, filling in all the inevitable knicks and dings, and capping things off with a fresh coat of paint. Maintaining the space is certainly important in residential rooms and apartments when they're turned over, but they're also important in activity areas and other high-traffic spaces like hallways.
Keeping your entire facility looking fresh can seem like a daunting and expensive task. But there are ways to stay on top of things with minimal oversight on your part.
Some contractors, like Horst Construction's 3R Team®, offer master service agreements. A master service agreement is a contract between a building's owner and a contractor. It establishes a negotiated rate for specific services, which makes it much quicker to get a project rolling.
These agreements are ideal for room refreshes. Your contracted team will be able to quickly go in and refresh rooms as they become available. They'll also be on hand for less routine projects, like patching a hole in a hallway wall, repairing a water-damaged ceiling, or any of the unexpected maintenance needs that pop up.
With a master service agreement, the contractor more or less becomes like a part of your team. You'll develop a relationship with them, and they'll be there to help you as needs arise. This type of relationship gets projects done more quickly and efficiently.
When it comes down to it, master service agreements can make keeping your senior living community looking fresh and well-kept, which can go a long way with prospective residents.
2. Integrate Biophilic Designs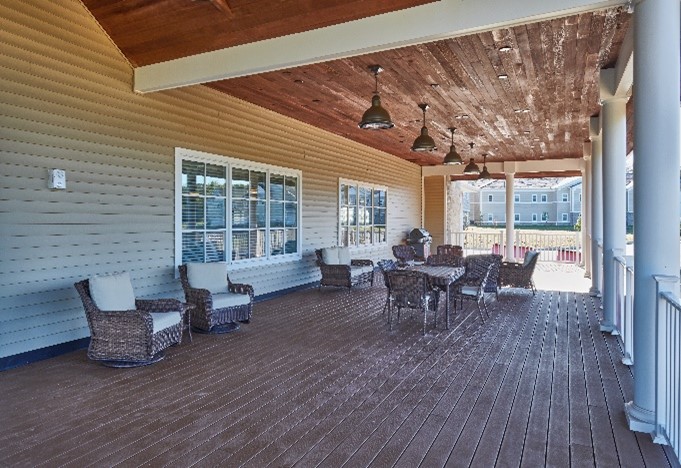 Keeping up with the latest architectural and interior design trends can be nearly impossible. And while chasing each new season's trendy color palette or furniture style certainly can be, every now and then a design style pops up that's less of a trend and more of a shift. These styles offer benefits beyond just looking nice and end up influencing design for decades.
An example of this is biophilic design. Biophilic design incorporates natural elements into a building, blurring the line between indoors and outdoors.
By integrating natural elements indoors and creating comfortable spaces to enjoy the outdoors, seniors are connecting with nature. And the benefits of this trend go beyond just a good-looking space. Studies are showing that buildings that integrate biophilic elements have a positive impact on the overall wellness of both residents and staff[2].
The good news is you don't have to spend a lot of money to start making these changes. Decorate with low-maintenance indoor plants and green walls, which help purify the air and add character to your space. Water fixtures also bring life to indoor spaces and contribute a soothing sound to the room. Even photos of nature or nature-inspired paintings can have benefits.
If you can do a more extensive update, there are even more options. Natural lighting and natural ventilation are big selling points and can be worked into designs with windows and skylights. Residents also want more options for spending time outdoors, whether that's outdoor dining, secure access to a patio from their rooms, access to walking paths, or simply a comfortable and shady place to gather and chat with friends. For memory-care communities, this can be done more safely with protected courtyards.
Overall, biophilic design helps foster overall wellness, improves productivity, and could even boost the moods of your residents and staff. Being an early adopter of this shift in design can make your senior living community more attractive.
3. Invest in Useful Technology & Bolster Wi-Fi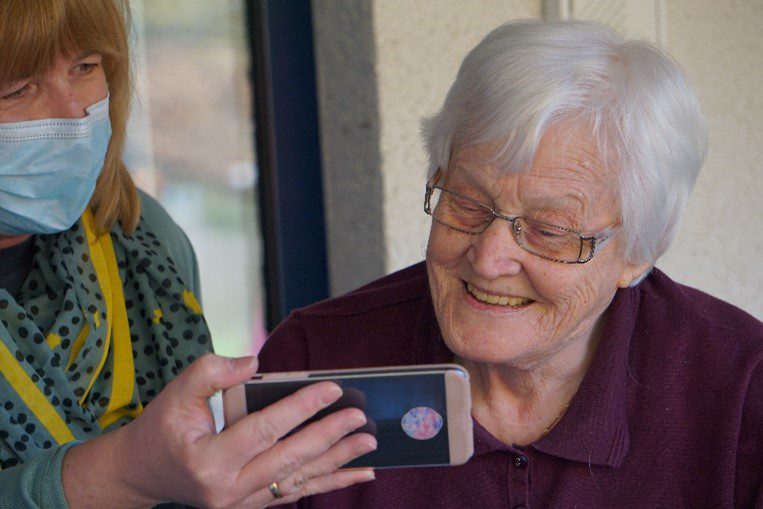 COVID-19 hastened the adoption of technology in many senior living communities. But in the early and uncertain days of the pandemic, we were all focused on how to get this technology in place as soon as possible to keep people healthy, safe, and connected while friends and family.
But as case counts stabilize and vaccines help protect the vulnerable, companies can take a breath and look at how they can strategically work this technology into their communities going forward.
To successfully implement technology at your senior living facility, you may require more than just the latest new telehealth program. You may need to do some building improvements to facilitate the usage of those powerful programs. This includes better Wi-Fi and building infrastructure.
The integration of smart devices, like pill dispensers, thermostats, and lighting, can help create a more efficient environment, freeing up staff to have more meaningful interactions with residents. With smart speakers and internet-enabled devices, residents can control most of their appliances from the safety of their seats, which is an immense help to those with impaired mobility. It can also help to reduce the likelihood of falls and other injuries.
Additionally, not only can staff use Wi-Fi to enhance the care of residents, but the visiting family members expect Wi-Fi in residents' rooms. And to an increasing extent, residents will expect Wi-Fi as well.
Seniors are using social media platforms to keep in touch with their families and friends. In fact, according to a 2019 Pew study, 46% of seniors aged 65 and over used Facebook, and 38% used YouTube[3]. And these are pre-pandemic numbers.
Based on what we've seen, these numbers have shot up in recent months. Another study shows that as early as March of 2020, 74% of those 65 and older used email, and 20% had a virtual party or event[4].
This is only a trend that will continue to grow. As the baby boomers age into retirement, they'll bring their smartphones with them. Unlike seniors of years past, the upcoming generation has been using these connected devices throughout their adulthood to work and stay connected to friends and family. They won't want to give them up.
These technological advances can make your facility safer, more efficient, and more attractive to your residents, but they're dependent on a good Wi-Fi connection. You'll want to be sure you evaluate your building to ensure a strong signal.
Things like copper wire, concrete, masonry block, ceramic tile, and indoor water features can weaken a wireless signal's reach. Reimaging your space or using materials that enable your signal to reach the many resident rooms and spaces in your facility will be important.
4. Get Strategic About Marketing Your Building Updates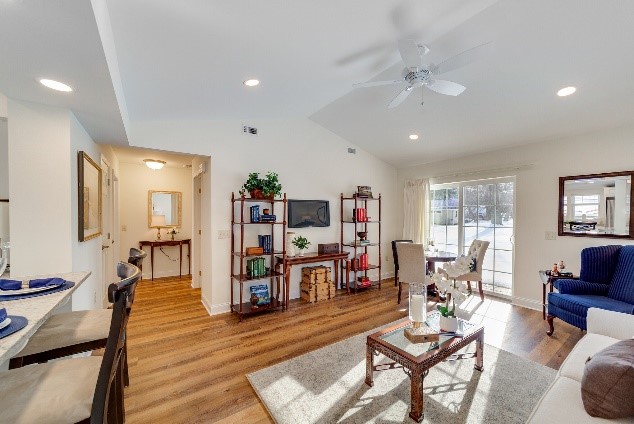 Making these changes takes time and costs money. It's an investment, and you want to be sure you're getting the best return. With a little marketing and strategically displaying the changes you made, you can attract plenty of new residents. There are a few ways to do this.
Once your improvement projects have wrapped up, think about how you're going to show these new spaces off to your prospective residents. Staging new or open rooms can dramatically improve perceptions of the space. Incorporate biophilic design elements in your finishes and furniture. In residential rooms, try to make it as homey and well-designed as possible, while still keeping the décor simple enough to allow to them imagine what it'd look like as their own space.
Additionally, don't be hesitant to take things digital. Not only are family members using technology to research options, but seniors themselves are using websites and social media at an increasing rate. You should be marketing to them on these platforms. And you shouldn't wait until the construction work has been completed to market your updates.
During the construction process, you should let your prospective customers know about the updates you're making. Things like renderings, progress photos, and photos of the completed project are great content for your social media profiles and websites. You can also use video to tell the story of your project, giving virtual tours around the jobsite to get perspective residents involved in the process.
Click here to check out a great example of an in-progress video tour we worked on with a senior living provider.
It may also be a good time to take a look at your website. Is the navigation intuitive and can users easily find what they're looking for? Are you using updated photography that shows off your community's most attractive features? Are you including testimonials from current residents that highlight the benefits of living at your community?
While marketing these changes may not seem like the most important item on your packed to-do list, a little bit of time and effort can go a long way.
Making the Right Updates to Your Facility
Keeping your senior living community up to date can feel like a job that's never done. And there's some truth to that. But by being smart with the updates you do make, you can generate a fantastic return on your investment.
And with competition in the sector growing, keeping your facility in great shape will go a long way in winning over new residents.
Partnering with the right construction team can help make doing this easier. Whether it's a one-off remodel project, an ongoing room refresh package, an extensive renovation, or even building an entirely new facility, Horst Construction had the experience to help you realize your vision and make the most out of your budget.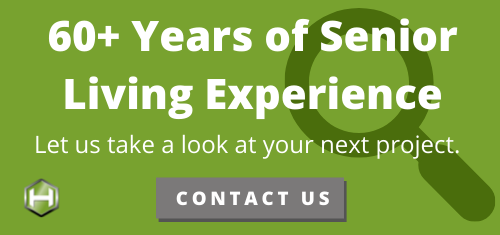 [1] https://www.consumeraffairs.com/assisted-living/statistics.html
[2] https://dash.harvard.edu/bitstream/handle/1/42013069/YIN-DISSERTATION-2019.pdf?sequence=1
[3] https://www.pewresearch.org/internet/fact-sheet/social-media/
[4] https://www.pewresearch.org/social-trends/2020/03/30/most-americans-say-coronavirus-outbreak-has-impacted-their-lives/
Posted October 25, 2021