A Bird's-Eye View of Church Construction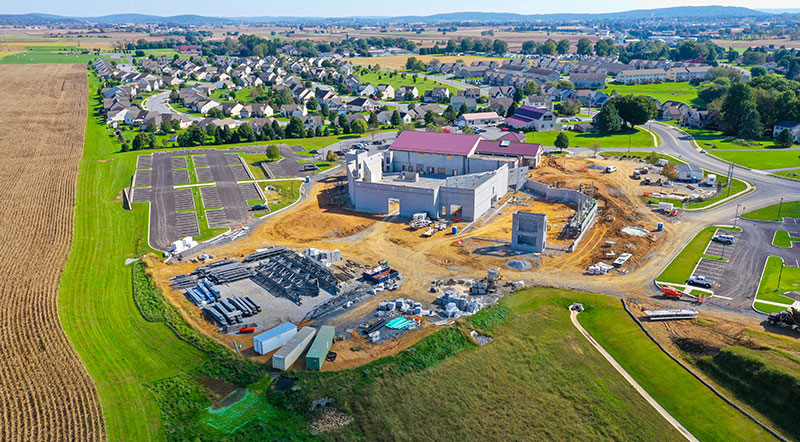 In April 2018, Horst Construction officially kicked off construction on the "Vision 20/20" project at Ephrata Community Church. Throughout the next months, work continued to move along nicely despite numerous weather events and record rainfall during the summer of 2018.
As part of communicating our progress to the clients, we used drone technology to document the project. Videos courtesy of Ben Sauder Visuals.
To further engage the congregation in the construction of their new church, they were invited to sign the 10,000 lb. main support beam. This beam is 60 ft. long and remains exposed after construction to immortalize the messages and signatures it contains. Beam signing ceremonies are an excellent way to engage congregations during a construction project.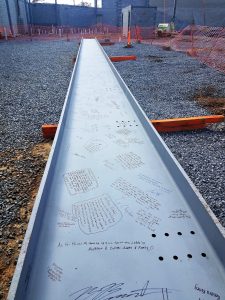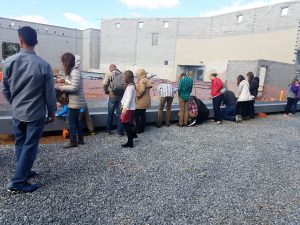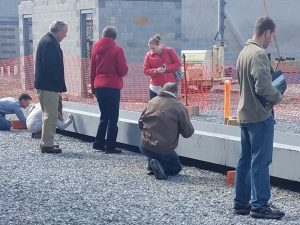 Wrapping up in 2019, the completed project adds 104,000 sf to the church, providing a 1600-seat auditorium, mezzanine seating, lobby, 15 classrooms, 20 offices, 2 large meeting rooms, a gathering space and cafe, welcome center, and indoor play area. The project also has a 15,400 sf renovation component to include a multi-purpose room, new kitchen, additional lobby space, gathering/game room, and cardio gym space.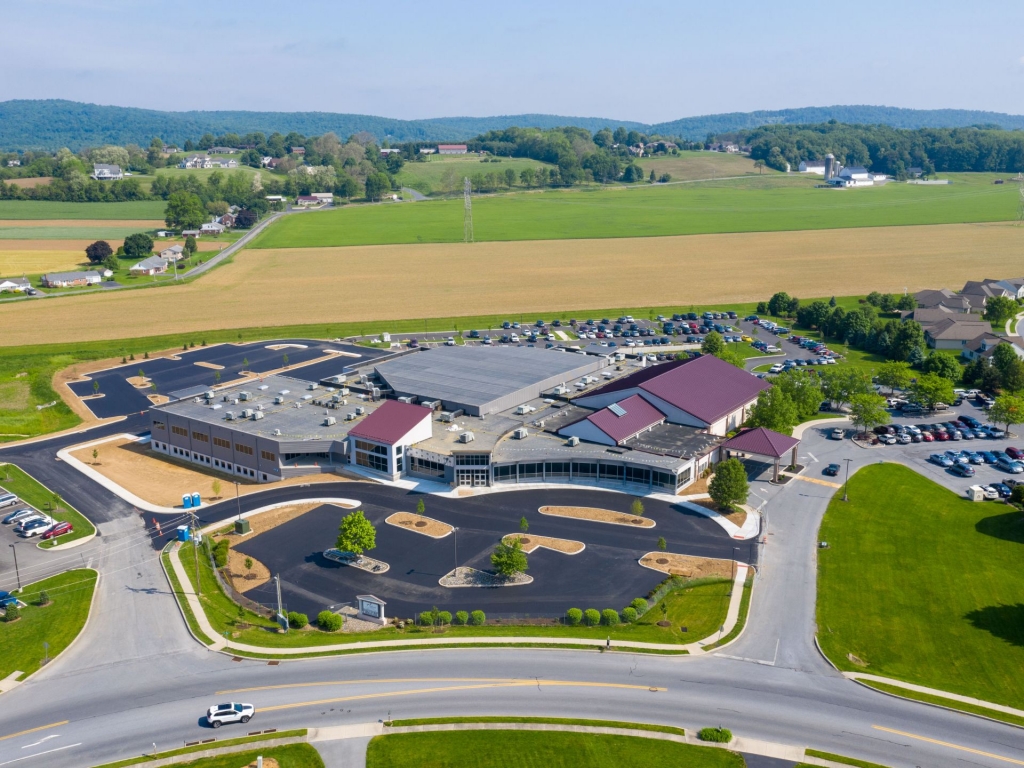 Hear from Ephrata Community Church's pastor as he describes what it was like to work with Horst on this project. 
Posted October 24, 2018