Horst Construction Hires & Promotes Several Employees
Horst Construction has added several key new employees to our team over the past few months – 11 new employees to be exact! This dedication to growing our team has been spearheaded by the addition of David Thornton, the new Human Resources Partner at Horst.
David Thornton, Human Resources Partner
David was previously employed at Wohlsen Construction as the Training & Facilities Manager for 12 years. David spent 21 years in the Navy, working as a Naval Flight Officer. Since coming on board in October, Dave has been working to streamline Horst's hiring process and has facilitated the addition of several new team members.
Paul Edling, Safety Specialist
Paul Edling was brought in as Horst's new Safety Specialist. Paul holds a bachelor's degree in Occupational Safety & Industrial Hygiene Management, as well as a master's degree in Human Resource Management. Paul has spent the past 25 years cultivating his career in Occupational Safety.
Gregory Robbins, Associate Estimator
Gregory Robbins joined Horst in the role of Associate Estimator. Greg spent 4 years in the U.S. Marine Corps, working as a radio operator/joint fires observer and then as an asphalt laboratory research assistant. Greg recently graduated from Temple University with a degree in Construction Management Technology.
Renee Yeich, Project Assistant
Horst also recently hired Renee Yeich, who is the new Project Assistant. Renee comes to us from ENM Law where she worked as a legal assistant/bookkeeper.
Josh Kaska, Project Manager
Josh Kaska joins Horst in the Special Services Division as a Project Manager. Josh received his bachelor's degree in Urban Development from University of Pittsburgh and his master's degree in Business Administration from Point Park University. Josh most recently worked as an independent General Contractor/Construction Manager working with primarily residential clients for apartment complexes, condominiums, and large estates.
Tim Martin, General Superintendent
Additionally, Horst Construction recently promoted Tim Martin to the role of General Superintendent. Tim has been with Horst for over 20 years, working as a Superintendent in the Special Services Division. In this new role, Tim will lead and coordinate Horst Construction's field staff.
Christine Hess, Project Accountant
Christine Hess moved from Project Assistant into the Accounting Department as our new Project Accountant. Christine has worked at Horst for 6 years.
Field Employees
Last but certainly not least, Horst Construction has hired the following new field employees over the past few months: Scotto Hyman, Journeyman Carpenter, Dorian Kerthi, Journeyman Carpenter, Joshua Menosky, Apprentice Carpenter, Kevin Pond, Laborer, Wade Regnell, Apprentice Carpenter, and Joshua Stoudt, Journeyman Carpenter.
Welcome to all of our new employees and congratulations to those who have recently taken on new roles!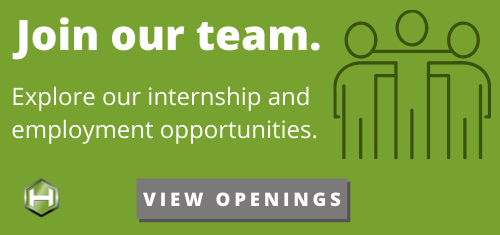 Posted March 01, 2019