How Video Can Engage Your Church in a Building Project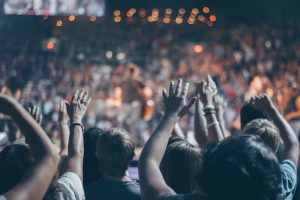 When embarking on a building project, some churches struggle to find ways to engage their entire congregation and develop a sense of ownership and excitement over the project's ultimate goals.
One wonderful example of a creative approach to effectively communicate and incite congregational support is using video and story-telling to generate buzz about the project.
Video is a compelling way to communicate about and energize a project.
An exciting illustration of this method is Newtown Square Presbyterian Church. They have taken the time to film various key members of their leadership and staff to demonstrate the goals and strategies of their project, as well as sharing their enthusiasm about the impact to their ministry. Check out their videos for inspiration.
Other churches that we have worked with have experienced success using a similar approach. One such recent client, State College Alliance Church, produced recurring short videos that gave their congregation updates as their project progressed. For example, here is a glimpse into one of their updates.
Of course, there are plenty of other ways to invite your congregation into the process, as well. We have seen organizations use things such as special events, written articles or newsletters, social media, and project-focused websites. It is also beneficial to weave the building initiative information and goals into the messaging of weekly sermon series. Keep your congregation informed, excited, and focused on what you ultimately will gain through your construction project's completion.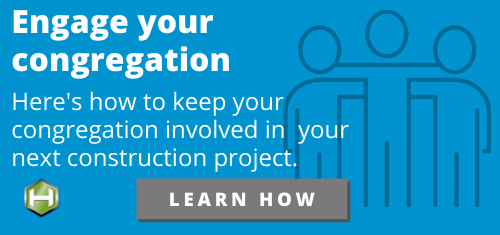 The possibilities are truly endless, and are best when utilized as part of the ongoing engagement efforts and with special consideration to what feels right for your congregation. We would love the opportunity to brainstorm ideas with you and help you find ways to engage and excite your worship family!
This post was originally published in January 2019. It was updated in May of 2020.
Posted May 04, 2020