Meadowcrest at Middletown – May 2020 Construction Update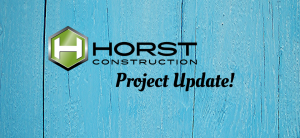 Sharing the latest news of what is happening at the Meadowcrest at Middletown project with VantagePoint Retirement Living!
In this video update, we take a look at the progress the Horst Construction team has made at VPRL's Meadowcrest at Middletown jobsite since our last video, and talk about a few of the ways COVID-19 has impacted the project. We also take a tour of the site as the project goes vertical and as the community begins to take shape!
Posted May 21, 2020