Meadowcrest at Middletown – November 2020 Construction Update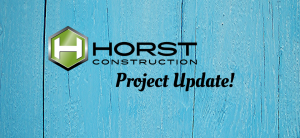 Sharing the latest news of what is happening at the Meadowcrest at Middletown project with VantagePoint Retirement Living!
As colder weather approaches, the team at VantagePoint's Meadowcrest at Middletown is racing ahead to get fully enclosed for the upcoming winter. In our last project update for 2020, join the team for a quick look at the progress they've made. From interior work to exterior finishes, this building is starting to show some of the personalized character Meadowcrest communities are known for!
Posted November 30, 2020