Are You Partnering with the Right Design-Build Firm?
by Rick Lown, RA, NCARB
Registered Architect and Master Planning expert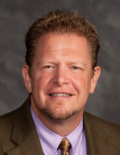 Rick Lown has been advising religious, senior living, and commercial clients for over 29 years regarding many different aspects of the Design-Build process. In this article, he shares his thoughts about what questions a client should ask their prospective partner as part of a thorough due diligence process. We hope that this guide can help speak to some of your most pressing concerns, and provide the insight necessary to feel confident in moving forward with your project.
"Design-Build has become a preferred alternative to the traditional Design-Bid-Build process because it keeps surprises out of your project and ensures both minimal risk and maximum efficiency."
10 Questions to Help You Decide
Selecting a Desing-Build firm is arguably the most important decision you'll make during a construction project. Pick a good one, and they'll foster a collaborative environment that keeps your project running smoothly. Pick one with less experience and know-how, and you may be in for a long and stressful project. Ask your potential construction partner these ten questions. Then, evaluate their answer to see whether or not they're the right design-build firm for you.
Will there be "change orders" or additional costs to the Master Planning fee?
How many revisions will be created as part of the Master Planning fee?
What type of building is your facility?
Who "owns" the architectural drawings?
How can we be ensured of the most competitive costs?
Have you designed and/or built projects similar to my building type before?
How long have you been in business?
Are the General Contractor and Sub Contractors insured?
How is my organization protected from accidents around the construction site?
How do you resolve warranty issues?
Download a printable copy of these questions
The answers to these questions from your potential construction partner can be very telling. At Horst Construction, our mission is to build exceptional environments. While we also work with alternative delivery methods, Design-Build leverages the strengths of single-source planning, design, and construction expertise to bring greater levels of accountability, value, and control to your project. We bring all of the critical disciplines—architectural, mechanical, plumbing, and electrical—to each design meeting to ensure the team knows the exact scope of each and every project. We are proud to say that no one does Design-Build quite like Horst.
Want to know what our answers are? To receive your exclusive copy of the Horst Due Diligence Guide, contact Rick Lown at 717.581.9913 or email RLown@HorstGroup.com.
Posted February 08, 2017