How to Succeed in Senior Living Construction
by Ryan Null, Director of 3R Team®
There's a reason why residents at HumanGood (formerly Presby's Inspired Life) senior living community stop the superintendent and tell him what a pleasure it is having the Horst 3R Team® working in their living space—and that reason starts with Ryan Null. Ryan learned the ropes early on in his career, having managed a number of complex renovations at the VA Hospital in Virginia. There, he was often renovating a wing, just a few feet away from returning veterans being treated for major injuries.
"To us, every renovation or upgrade project is really part of our client's master plan, where we strive to participate as an integral partner and resource. This illustrates our overall approach—which is to give our clients the VIP treatment."
Horst Construction not only specializes in senior living environments but also strives to become an integral part of the facilities team—whether planning for the future or addressing emergency repairs. Horst understands what it takes to work in a fully functional healthcare facility and we employ a staff of qualified field employees who prioritize the safety of residents and staff.
When renovating or upgrading senior living facilities, it is ingrained in our approach that we must minimize the disruption to both the staff and residents, and be willing (and able) to accommodate everyone's schedules. Once you come to understand and respect that these facilities are people's homes, you adopt a completely different mindset—one that is resident-centric and aligns with the owner's goals.
Maintaining a Safe Environment
At Horst, we have thorough policies and high expectations. We expect our workers and subcontractors to be attentive to safety, and we consistently assign the same individuals to a client whenever possible. This way, everyone—from the carpenter to the foreman to the superintendent—is familiar with the facility, staff, and residents, as well as the Department of Health regulations and local permitting requirements. This helps to build upon our partnership and mutual trust with our clients—creating a safe, efficient, and successful project for everyone involved.
Safety is not something that should be taken lightly on any construction project, and certainly not on projects that involve working on occupied senior living campuses. Keeping residents far from harm's way and limiting interference in their daily lives is of utmost importance.
Collaboration from the Beginning
Horst prefers to lead the design team from the beginning, allowing us to better understand and execute the client's intentions. We also like to be involved in creating budgets and assisting our clients with value engineering options. The next step is scheduling and implementing a phasing plan, if applicable.
Making Clients VIPs
In the 3R Team®, as well as throughout Horst Construction, we think of ourselves as true partners with the owner and management team—and we like to treat them like the VIPs they are. We can quickly respond to needs with the right team and the right subcontractors; and in many cases, put pricing together on the spot.
If we have a Master Service Agreement (MSA) with fixed, pre-negotiated rates, we can address emergencies or quick fixes with rapid efficiency. With an MSA, we are actively engaged with the Facilities Director or Director of Facilities Management, providing our expertise and assisting in proactive planning and budgeting for capital improvements.
We often see issues before the client, and we can bring those to the owners' attention before they become bigger problems. At Horst Construction, we are here to listen first—then build what matters to you. We work as a team to ensure your goals are achieved—beyond your expectations.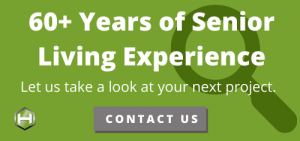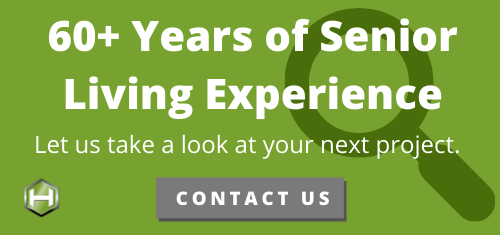 Posted January 16, 2017