Working away the winter blues…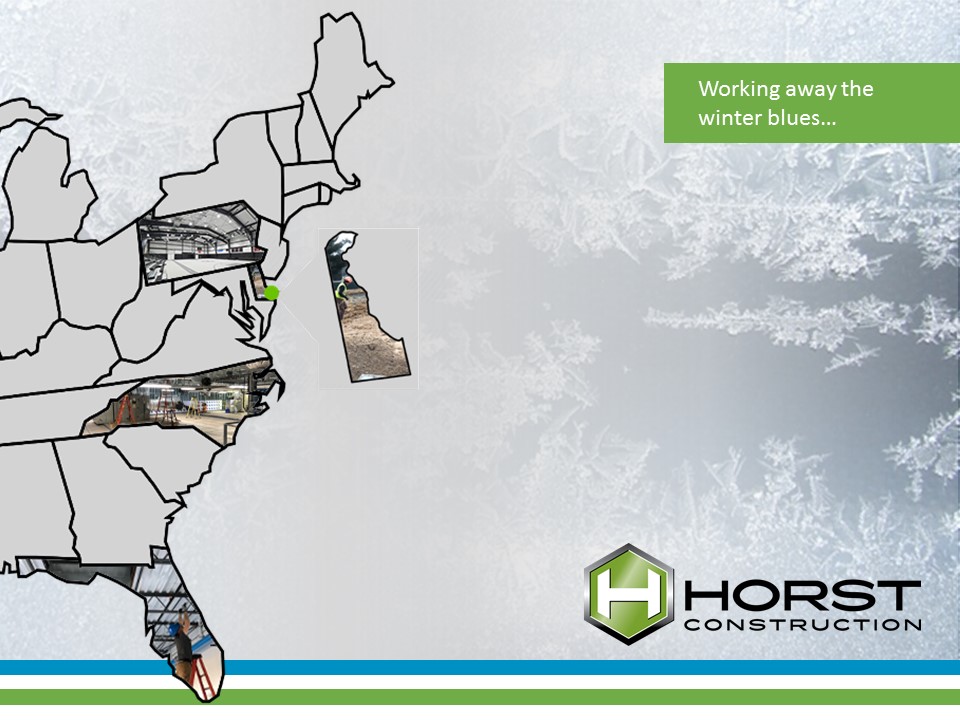 WORKING AWAY THE WINTER BLUES…
Horst Construction is working away the winter blues all over the east coast! As the first few weeks of 2020 wrap up, we wanted to share what we have been up to with some quick project updates.
---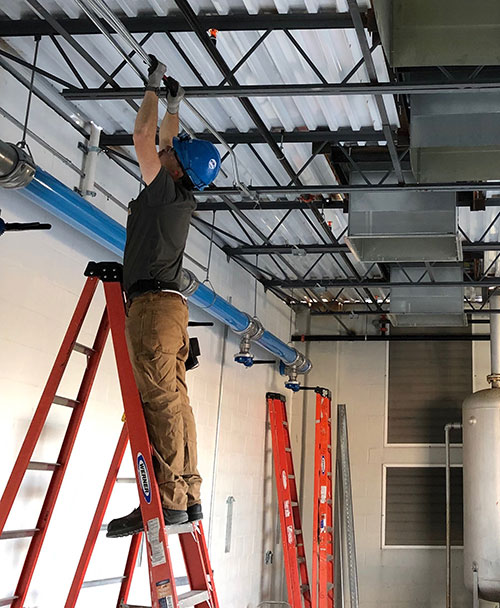 Florida
A leading global manufacturer of containment and delivery systems for pharmaceuticals, West, Inc. has partnered with Horst Construction to perform a variety of renovation projects in sunny Florida. Among the work we are doing there are a trash interlock system, tool room, air compressor addition, solution room, and new parking areas. These projects are completed within fully operational facilities with minimal disruption due to meticulous planning and coordination. We are proud to provide construction services to West, Inc. throughout the east coast.
---
North Carolina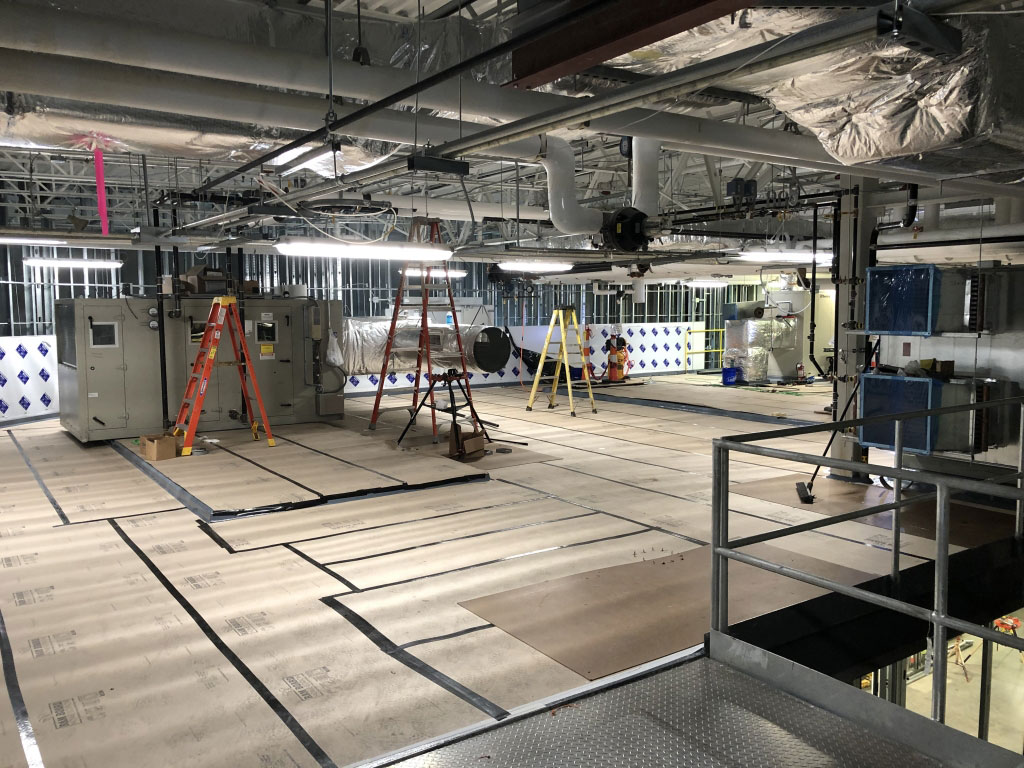 Meanwhile in North Carolina, Horst is working on several ongoing campus improvement projects to West's Kinston facility. This includes an addition to their existing mezzanine, cleanroom production space, and the coordination and installation of specialty equipment. Horst provides high-quality construction services that adhere to strict guidelines and crucial requirements, allowing for continual functionality of their facility even during construction. We work with West's team to collaborate and coordinate on projects that allow for continued growth and efficiency with minimal interference to ongoing activity.
To learn more about the specialized construction services we provide to our industrial and pharmaceutical market sector, click here.
---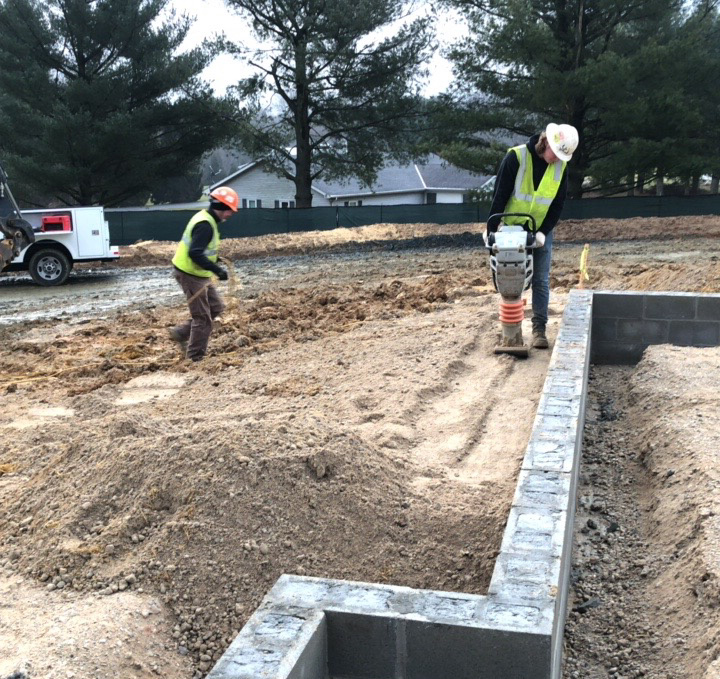 Delaware
Construction continues to progress in DE on the site of Vantage Point Retirement Living's Meadowcrest at Middletown project. This 163,000-sf new build will bring a beautiful new community for area seniors that features spacious apartments, full-service dining areas, a state-of-the-art fitness center, movie theatre, and more. The project kicked off in the fall of 2019 and has an estimated completion of May 2021. Stay tuned for an update video coming toward the end of this month! More information on this exciting project can be found here.
---
Pennsylvania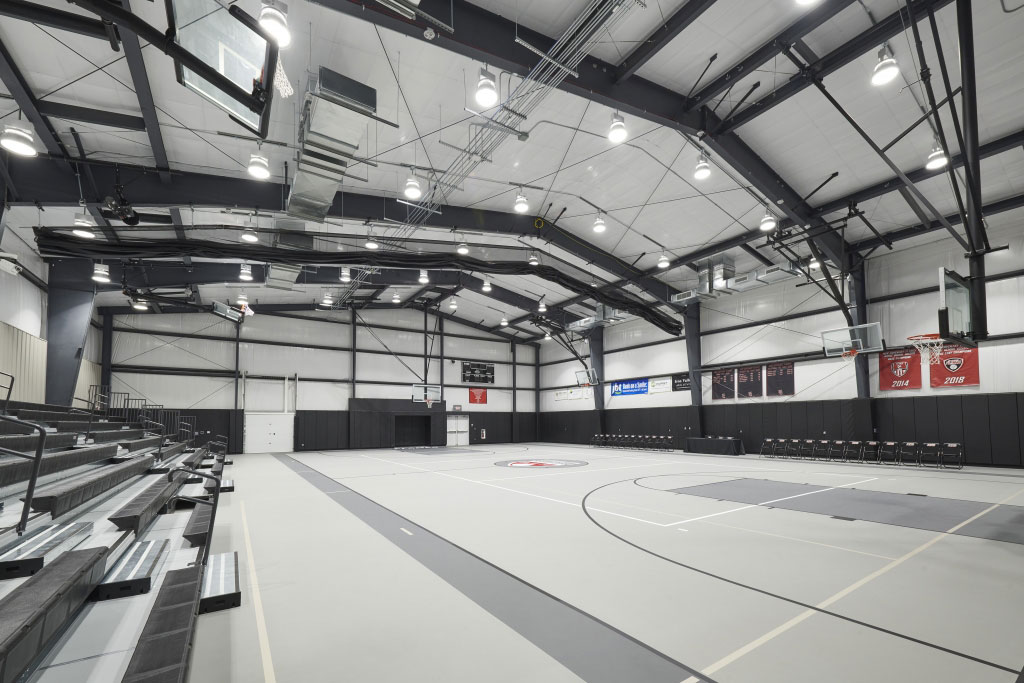 Most people know that we work throughout PA, and it will come as no surprise that we have several projects in the local community we are working on. One such project, New Covenant Christian School in Lebanon, has just wrapped up and is preparing for a grand opening celebration soon! This 11,000-sf addition on their occupied and fully operational campus has been a long time in the making – Horst first began working with the school in 2014 and developed a master plan. The construction of the new student life center completed phase one and provides a large gymnasium, welcoming lobby, and concession area.
---
As we continue to work our way through winter, Horst Construction would like to thank our clients, partners, and team. We look forward to celebrating more project milestones as 2020 progresses!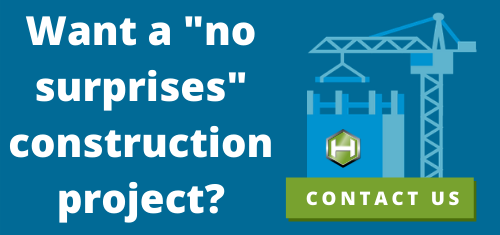 Horst Construction is proud to provide our Clients with comprehensive, honest, and straight-forward information and deliver a "no surprises" construction experience. We would love the opportunity to discuss your project goals and how to best match your vision with your resources. Please feel free to contact us to schedule a phone call or consultation.
Posted February 11, 2020