5 Tips for Owners When Requesting a Construction Bid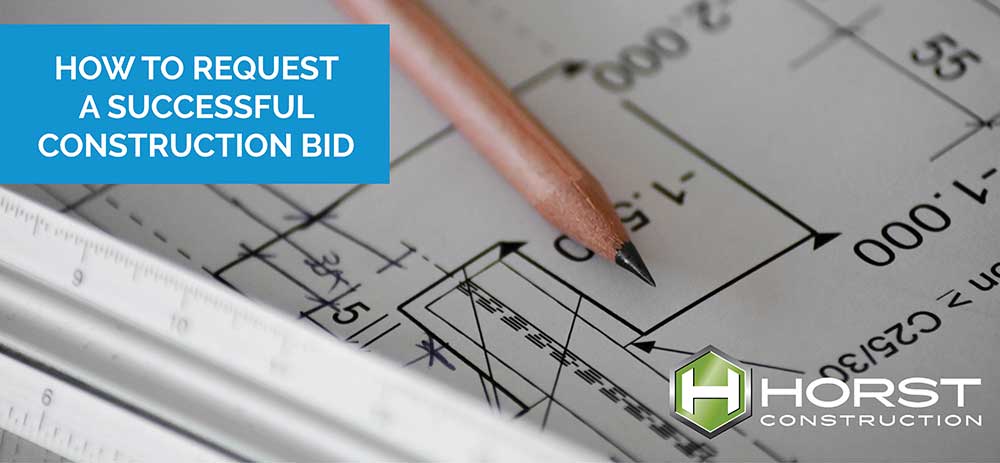 Your company or organization has decided to pull the trigger and move forward with the large construction project you have been mulling over for many years. You have the financing in place and your leadership team has approved the spending. Your construction committee has decided the best path forward is to put the project out for bid in hopes of getting the best possible price. But as you prepare for this next very important step you realize that there are many resources out there for contractors who are submitting a bid for a construction project, but very little information to be found from the Owner's perspective about how to properly gather and analyze bids.
Owners face a fair deal of challenges during this process. How do you know you're giving participating firms the right information to submit an accurate bid? How do you evaluate each bid to select the best firm? What factors separate the "good" firms from the "bad"?
These five items can guide owners during a construction bid scenario, helping you maximize your efforts, get great bid responses, and choose the best bid:
1. Be as Specific as Possible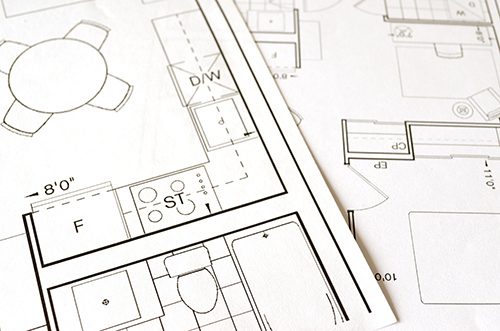 A key factor in getting accurate bids is to start off by being as specific as possible. It's crucial that the owner and the design team first work out the details of the project, specifying the materials and methods they'd like to be utilized on their project.
The less detail that's provided in the bid documents, the more room there is for interpretation. As each team will inevitably interpret the specifications differently, there is essentially no chance that you will receive final bids that reflect the same resulting project.
Not only can this make evaluating the bids more difficult for you, but you may not get the best price. Instead of choosing the firm with the best price and experience, you'd be adding in a third factor: the team that interpreted the limited information given to them in the most accurate way. While there is something to be said about "being on the same page," getting an apples-to-apples bid comparison is hard enough, without this extra factor.
If the firm you selected didn't interpret the information as you intended, changes will have to be made throughout the project or the end result won't be what you envisioned. This means you will either have a finished product that looks and feels different than you wanted, or you will have to accept costly and frustrating change orders. Either way, this can leave you feeling frustrated and unhappy at the end of your project.
Taking the time to think through the documents and be as specific as possible before issuing them for bid will help you not only get more easily-comparable prices, but will also help ensure the project you've spent time, money, and effort developing matches your expectations at the end.
2. Bidders Not Asking Questions is a Bad Sign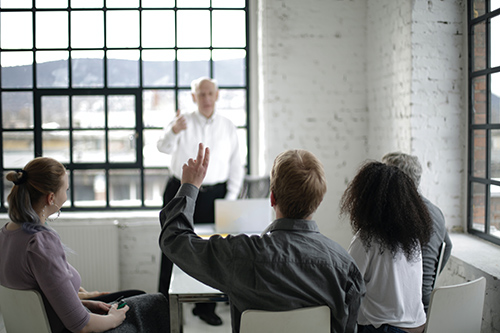 When it comes to bidding a project, if your bidders are not submitting any RFIs to request clarification or additional information, there is a good chance they are not reading through your documents very closely.
Unfortunately, there are two schools of thought for contractors when preparing a "hard bid" proposal. In the first, the contractor purposefully sorts through the documents and puts together a well-rounded and reliable proposal that covers an owner's foreseeable needs. This means they put in the effort to ask questions and gain clarification where needed and avoid the use of presumption in putting together their estimate. This philosophy still provides the owner value-based bid, but is more reliable and inclusive, with fewer gaps in scope. Unfortunately, at first glance this approach also appears to be more costly.
In the second school of thought, the contractor sees a hard-bid proposal as being a relentless pursuit of the project, putting together the numbers based strictly on what is found on the documents – not one nail more. When vague documents leave details open to speculation, contractors with this philosophy tend to skip the opportunity for RFIs and instead put the bare minimum into the bid – keeping their number at the lowest possible dollar value.
Unfortunately, by the time owners realize that this methodology has been used by a contractor, it is often too late – and if they want to upgrade materials or methods to meet their expectations or desired quality, a change order will be coming their way.
Therefore, we always advise that questions during a bidding process are actually a good thing as they show a contractor is engaged and actively and thoroughly reviewing your documents.
3. Compare Apples to Apples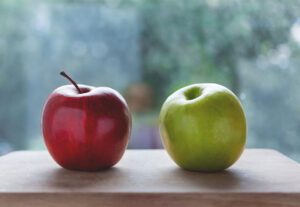 Regardless of how specific you are, there is a chance that not all construction companies will interpret the bid documents in the same way. For example, one firm may choose a high-quality, durable carpet that will last several years for your corridors, whereas another firm may choose a lower-quality carpet that simply won't stand up to the foot traffic in that area. While the latter firm has a lower price, that price will end up going up during the project as they must add the more expensive carpet.
These changes can stack up quickly, and very soon, the lowest bidder can end up being one of the more expensive options.
How do you avoid this?
To get a true feel of which bid is the most accurate, you'll have to take a deep look at the selections they've made to ensure that they match up with what you had in mind. While the most thorough bid may not be the cheapest, it is the most accurate depiction of what the project will actually end up costing you. It can also save you plenty of headaches and change orders down the road.
4. Lowest Price Isn't Always the Best Value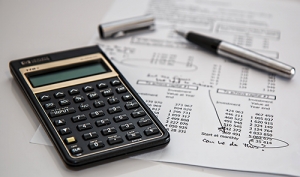 There is so much more to construction than just price. It's extremely tempting to open the bids and chose the lowest number, but that can come back to haunt you down the road.
For starters, you need to go with a firm that has a reputation for working safely. From protecting themselves to protecting your residents, staff, customers, students, congregation, or whoever is on or nearby the site while construction is going on, their commitment should be unwavering.
Ask for safety statistics, like EMR and the number of OSHA-recordable and lost-time incidents, to see how safely the company has been working. Ask who, if anyone, on their team is in charge of safety. Do they have a full-time safety team member whose sole duty is to implement and enforce safe work procedures?
Second to safety is the quality of the work the team is willing and capable of providing, and the quality of products they use. Quality craftsmanship takes time and skill – things that don't often come at the lowest price. In addition to making your building look better, strict attention to detail and commitment to quality will wear more gracefully, which could mean fewer replacements and less repair work needed as the facility ages.
Both safety and quality merge into one factor: experience. Make sure the firm you choose has plenty of experience with successfully building similar projects. While no two construction projects are alike, teams can apply lessons learned from previous challenges to your project – reducing the number of issues and costly time delays or mistakes.
Be it a new building, addition, or renovation, a construction project is a substantial investment. While selecting the lowest bidder can be tempting, it may prove to be more expensive in the long run.
5. Hard Bids Aren't the Only Way to Get a Competitive Bid Price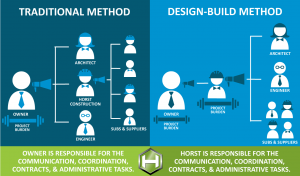 One of the most common misconceptions that owners have is that the only way to get the best deal or value on their project is to do it hard bid. They mistakenly think the only way to get the best possible price is to go through the draining process of designing the project, holding individual contracts with each of the multiple different professionals brought into the process, managing all of the administrative burden, and then dealing with the often extremely frustrating process of a hard bid scenario.
The reality is that a lot of headaches – as well as time and money – can be saved by going another way.
Of course, it isn't always the right fit for every project or every owner, but Design-Build is an exceptional method for completing your project efficiently without compromising your vision, schedule, or budget. Design-Build includes many opportunities for savings that owners may not be aware of, one of which happens to be competitive bidding of all trades. This means we solicit competitive bids for every trade during the process of selecting subcontractors on your project – ensuring you are getting the best value available.
Other chances for savings through Design-Build that are not usually part of the hard-bid method are value engineering services, phased and stacked scheduling opportunities, and the administrative and overhead savings of Horst maintaining all construction contracts on your behalf.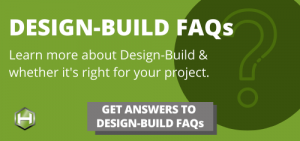 Issuing a Successful Bid
From making sure your bid documents contain the right amount of detail to taking a deep look into what each firm includes in their final number, there are several important factors owners need to consider during the bidding process.
While it may take some additional time and effort upfront, these will help you save time and money in the long run, ensuring you select a team that will keep your project running safely and smoothly.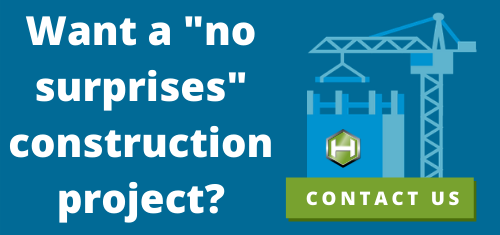 Posted June 23, 2020