Boost Your Business: Key Insights Into Commercial Renovations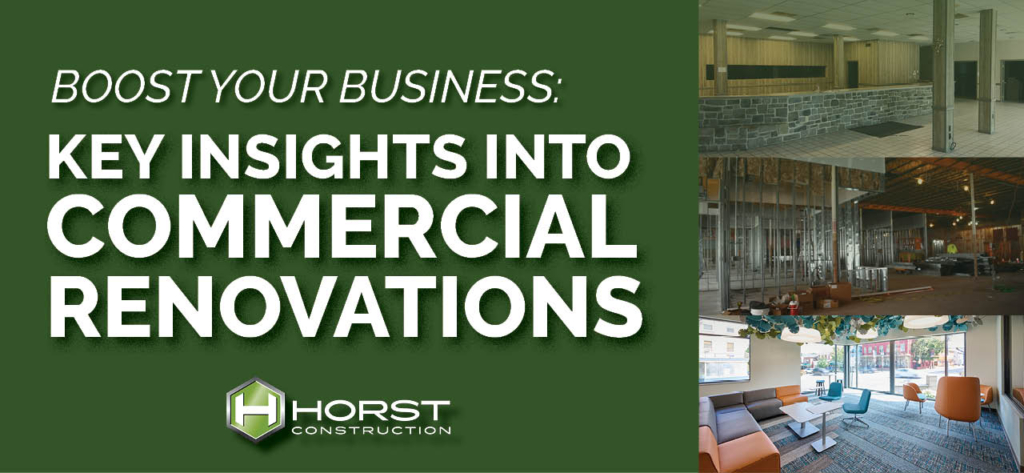 Renovating your commercial space can be both exciting and daunting.
A commercial renovation allows you to improve functionality and modernize or improve your place of work. These changes can have a marked and positive impact on your organization's operations, from bolstering employee morale to boosting customer perception.
However, a lot is riding on making the right decisions.
At Horst Construction, we've been guiding organizations and businesses through renovations for countless years. In this blog, we'll share the essential information you'll need to get a smooth start for your next project.
Here's what we'll cover:
When Is It Time to Renovate?
Renovating is an investment in your business that requires a fair bit of time and money. That said, doing so at the right time can offer huge returns. Here are a few signs that it may be the right time to embark on a renovation.
Aging Infrastructure
Nothing lasts forever. Even the most high-quality appliances and finishes start to break down over time. If your building is showing signs of wear and tear, it may be time to freshen things up. In addition to making things look nicer, new appliances and building components may have enhanced energy efficiency, which could reduce your operating costs in the long run.
Changing Business Needs
Many successful businesses and organizations consistently change to adapt to shifting market pressures and opportunities. While this is essential to ensuring your continued relevance, you may grow beyond what your current space can support. Renovations can help you re-optimize, so you have a space that meets your organization's current and future needs.
Market Trends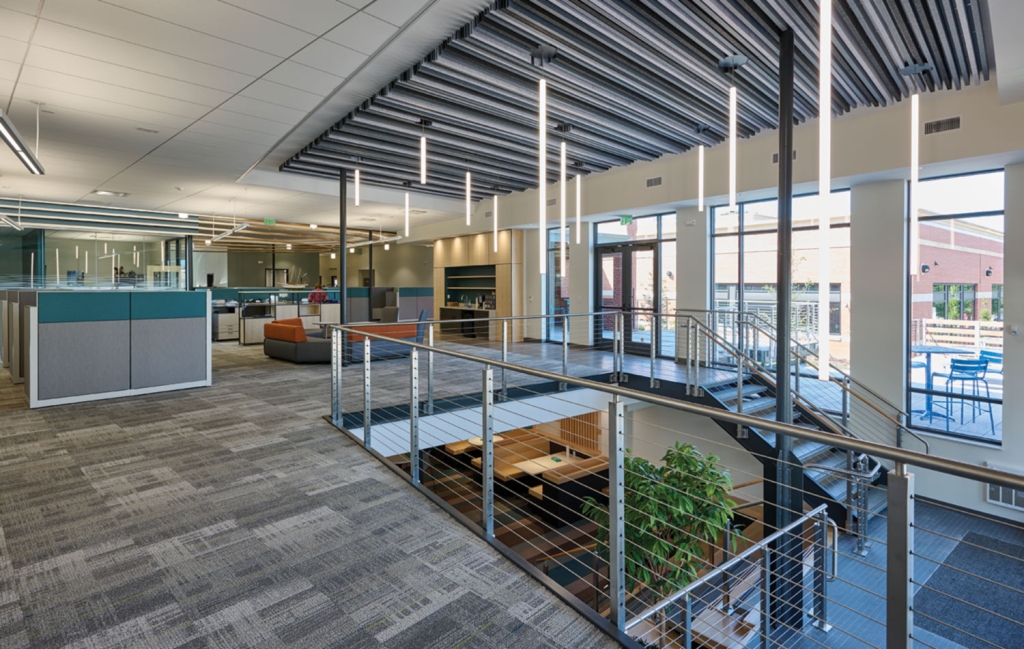 The physical space in which your organization occupies can communicate a great deal about your company. Modern and updated facilities can give you a competitive edge, whether by enhancing the feeling of cleanliness, functionality or just improved aesthetics. How does your physical space compare to that of your competitors'?
How Long Does a Commercial Remodel Take?
The duration of commercial renovations and remodels varies greatly depending on the size and scope of the project. Minor renovations may wrap up in a few weeks, whereas projects that require bigger changes can span several months. A construction firm experienced in commercial renovations should be able to give you an accurate estimate of duration based on your project's goals. Additionally, they should work with your organization to ensure the construction schedule aligns with your business's operations and goals.
Scheduling & Phasing to Minimize Disruptions
Some renovation projects take place at an off-site location in a new-to-you building that's separate from where your organization conducts its daily operations. Other renovation projects will take place in buildings you're already occupying.
If that's the case for your project, minimizing construction-related disruptions can help keep your business humming. That said, the nature of your renovation and your current usage requirement of the building will dictate how possible achieving this goal is.
Here are some strategies we use, depending on the project:
Phasing: If your renovation spans different areas of a building, a phased approach may offer significant benefits. This limits the portion of a building that's under construction, allowing both construction and your typical operations to progress alongside one another. Once construction finishes in one portion of the building, it can move on to another.
Temporary Relocations: You may be able to temporarily relocate some operations to a different part of the building while work progresses. Then, as that space wraps up, the team can move back into the refreshed space.

Off-Hours Work: In some cases, your construction team can adjust the hours they work to limit overlap with the hours you work. This can work well for portions of the project that are particularly disruptive, like those that require power outages or involve high-traffic areas of the building.
At Horst Construction, we'll work with you to create unique solutions that suit your situation. Our 3R Team® specializes in occupied renovations and has a plethora of expertise that will benefit your project.
What Does the Remodeling Process Look Like?
While this process could look different for you, most renovations follow these general steps.
Planning & Design: You'll work with architects and designers to assess your needs, brainstorm ideas, and create detailed plans for what the project will look like.
Preconstruction & Permitting: Once you have drawings, you can begin the process of selecting your construction team. Then, they'll begin planning out the best way to complete the project. Acquiring permits will also precede construction.
Building: With everything in place, your renovation can begin. This can involve the demolition of the existing space, rebuilding, MEP updates, and more.
Inspection & Approval: Once construction wraps up, the new space will undergo inspections to ensure it complies with local codes and regulations. Then, you and your organization can fully enjoy your new space!
For a deeper look at the construction process, check out this blog.
How Much Do Commercial Renovations Cost Per Square Foot?
It's challenging for contractors to give a cost figure on any type of project without first knowing a little about your space and your goals — especially when it comes to renovations. Here are a few reasons why this is the case.
One aspect that can greatly impact price is the condition of the building you're renovating. A dilapidated, centuries-old building will likely cost much more to renovate than a well-cared-for space that's only a few decades old. Smaller renovations could have a higher square-footage cost than larger projects (but could cost less overall) due to economies of scale.
Another factor is scope. Renovations that focus on cosmetic upgrades typically cost less than projects that require extensive changes to the layout of the building. The quality of the finishes you choose can also cause the price per square foot to vary. Higher-end fixtures and finishes can drive up your budget, whereas bare-boned economy-style items keep costs low.
The best way to get cost information for your commercial renovation is to reach out to an experienced construction firm. They'll know the right questions to ask to get you an accurate idea of pricing.
Ensuring a Successful Commercial Renovation
Renovating your business or organization's space can be a significant undertaking. But with the right team in your corner, the transition to a refreshed space that meets the needs of your changing business can go much more smoothly.
Whether you're looking to expand or enhance, Horst Construction is here to guide you every step of the way. Reach out to us to tell us about what kind of change you'd like to make.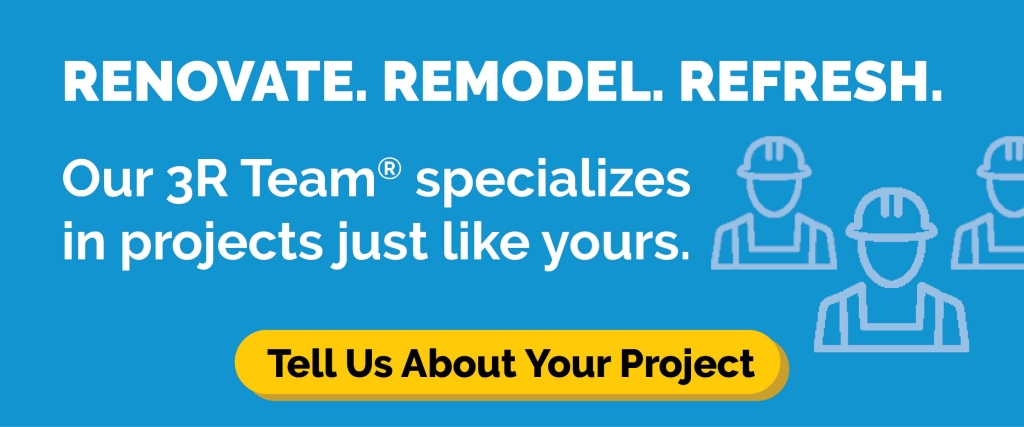 Posted October 23, 2023