From Vision to Reality: Transforming Your Dreams Into a Tangible Building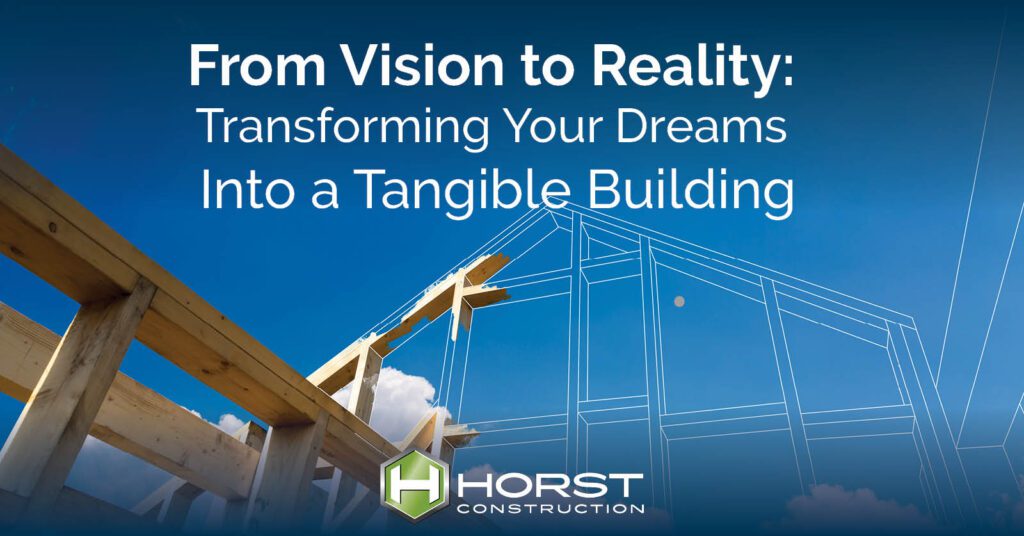 Whether renovating, building new, or adding onto an existing space, every building project starts with a vision. The vision for your project is crafted by your organization's needs and wants, and promises a better environment to live, work, learn, or worship.
However, sometimes this vision can get muddied up in the minutia of the project. Partnering with the right project team can help craft a vision-centered approach to keep your goals at the forefront of the project planning process. Let's delve into how we can help you transition from the abstract to the concrete — literally and figuratively!
1. Start With a Clear Purpose
Every remarkable building exists to serve a unique purpose. Before diving into designs or selecting materials, take time to reflect on what the purpose is for the building you envision. These can be few or many, but they should be both specific and overarching.
Ask yourself questions like what functions will the new space serve, and how will those functions benefit your organization? Who will use the new space, and what should it look like? What message will the building communicate about your organization, and does it fit your brand?
These clear objectives will help guide each decision you make.
However, you don't have to go it alone. Whether you team with an architect right away or explore Horst Construction's unique master planning services, an outside perspective can help you get more out of this process.
2. Visualize and Document
With a clear purpose defined, start thinking about what specifics may look like. Research images of structures and interiors to find what resonates with you. Narrowing down what you like and having examples will help your architects and designers create the space you've envisioned.
Your design team will certainly be there to guide you and will use their expertise to ensure you get a skillfully designed building that's beautiful and functional. But having clear examples of what you like can help them tailor that design to your specific needs.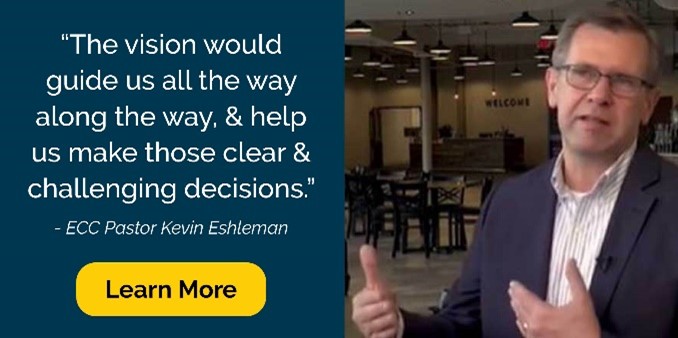 3. Setting Your Budget and Schedule
Homing in on the ideal physical components of your building is an essential step in crafting your vision. However, there are a few confining factors that must also be considered. Namely, your budget and timeframe.
A well-defined budget allows you to make informed decisions regarding design and materials. It will illuminate what costs need to be prioritized and what features are open for changes. Your project team should be there to help you make the most of the resources you have available.
Additionally, take note of any time restraints that could influence the project's schedule. If you're renovating or adding to an existing building, are there any planned events or activities that construction can't interfere with? If you're building new, when is the best time to unveil your new space or your new business?
4. Collaborate with Experts
From design to construction and everything in between, it's your project team's job to understand your vision. They'll be there to offer tangible insights and practical solutions on how to best accomplish it, guided by their wealth of industry knowledge.
Look to partner with firms that understand what you want to accomplish, as well as ones that have a track record of delivering similar projects successfully.
For more on how to choose a great construction team, check out this blog.
5. Look Ahead
Chances are that your organization's needs aren't fixed or static. They'll evolve as times change and industries shift. That said, building projects can be a substantial investment, and are something you'll want to get use out of for many years.
When crafting the vision for your project, think about the future. What type of growth would you expect to see? What adaptations and modifications may be needed in years and decades ahead? While it's impossible to know for sure, keeping the future in mind and incorporating some flexibility for future possibilities can pay off down the road.
6. Consider Operating Costs
Designing and constructing your ideal building is only the first step. Before decisions are finalized, take time to consider what this new building will take to maintain. Ask yourself questions like how long the components last, and how will cleaning, maintenance, and replacement work. Are there more efficient equipment options and appliances that would make running the building easier and more affordable in the long run?
Being future-oriented and looking at the total life cycle cost of your building's components can help ensure your envisioned project benefits your organization for years to come
7. Be Open to Adaptations
As construction begins to ramp up, there may be instances where you'll need to make adjustments. While staying true to your vision is vital, site constraints, material availability, or unforeseen challenges can pop up. Being open to changes can lead to more robust and practical solutions. However, they should still be made while keeping the overall project vision front and center.
8. Review and Revise
As things begin to take shape, discuss any concerns you might have with your construction team. Ask for updates and clarifications. Throughout the project, reflect on the progress. Walk through the structure, talk with your team, and ensure everything aligns with your vision. While change orders can introduce additional costs, the sooner they're made, the easier and more affordable they often are.
9. Celebrate the Successful Realization of Your Vision
Once your building is complete, take a step back and appreciate it! It's the manifestation of your vision and the countless hours of dedication from yourself and your team of skilled professionals.
Getting to this point can seem overwhelming if you're in the phase of creating your project's vision. But choosing the right project team can make the process simple, smooth, and manageable. At Horst Construction, we understand a project's vision is the guiding force that steers a project from inception to completion. We're here to help you turn it into a reality.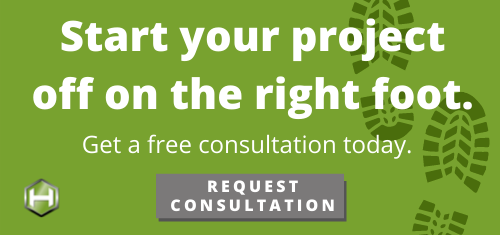 Posted August 16, 2023