5 Ways You Can Refresh Your Commercial Facility Without Breaking the Bank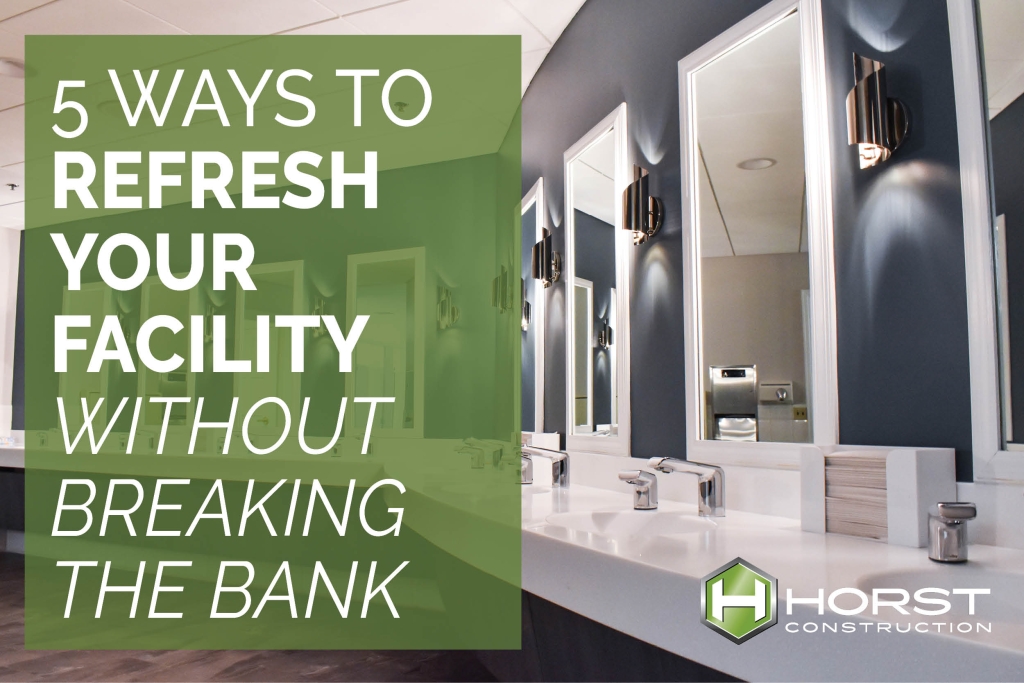 Your building is a physical representation of your business or organization. It's a large contributor to your clients', employees', and the community's first impression of your business. Putting your best foot forward can attract new clients and create a motivating and comfortable environment for your team to thrive.
However, keeping a building feeling fresh and up to date in our ever-changing world can be expensive. Commercial renovation projects can also be disruptive to your organization's day-to-day activities. The good news is that there's quite a lot you can do with a modest budget—and in some cases—without interrupting your business's operations.
At Horst Construction, we have a team dedicated to projects just like these: our 3R Team®. They specialize in refreshing, remodeling, and renovating buildings in a cost-effective way that minimizes disruptions to your business.
Below you'll find five small changes you can make to your facility that will have a big impact on creating a fresh and invigorating feel to your building. We've also answered three common questions related to renovations like these.
5 Easy Renovations to Refresh Your Building
3 Common Questions for Renovating Commercial Buildings
5 Easy Renovations to Refresh Your Building
1. Paint, Fixtures & Finishes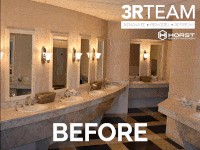 One of the fastest and most cost-effective ways to update a space is to give it a fresh coat of paint or update wall coverings. You can erase the years of dings and scrapes for a cleaner finish. You can also opt for an on-trend color or pattern to instantly make your space feel new and modern.
While you're cleaning up the walls, go one step further and update a few fixtures and finishes. Fixtures can include things like built-in appliances, lighting, windows, floor coverings, mechanical systems, and anything else that is securely attached to your building in a somewhat permanent manner.
Outdated fixtures have a way of screaming the age of the space, and replacing them with newer, more efficient models can have a plethora of benefits both operationally and aesthetically.
To see an example of what updating paint, fixtures, and finishes can do, check out this recent project from our 3R Team®.
2. Exterior Upgrades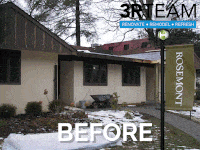 Your building's façade plays an important role in the way people perceive your brand. While your employees, partners, and customers all see the interior of your facility, just about everyone will see the exterior. It's a big influence on people's first impression of you, and they'll continue to associate it with your company every time they pass it.
A façade update can help your business put its best foot forward, attracting positive attention from passers-by.
It can also help keep your facility in good working order. Building materials don't last forever, and when they start to break down, they can lead to big (and costly) issues like water damage, structural problems, and more. As a bonus, new fixtures like doors and windows can make your building more efficient, helping to lower heating and cooling costs.
Like any construction project, you can go in with a sizeable budget, or you can scale it back. You may be surprised what a modest amount can do to freshen up your façade. To see an example, check out this recent project from our 3R Team®.
3. Decorations & Furnishings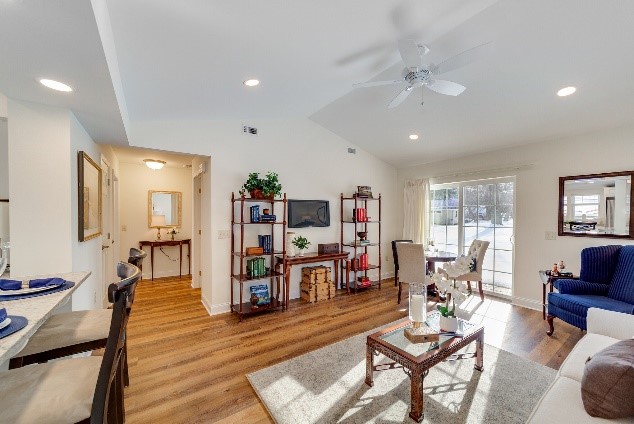 As a construction firm, decorations and furnishings aren't our areas of expertise. However, we'd be remiss if we didn't include this as a simple way to update your commercial space on a budget.
Switching out furniture, area rugs, wall art, and decorations can instantly update an outdated space.
If this sounds daunting, look for an experienced interior designer that understands your business's brand, personality, and needs. From there, you can work with them to create a plan and select items that embody your business and its values.
4. Renovations to Improve the Use of Space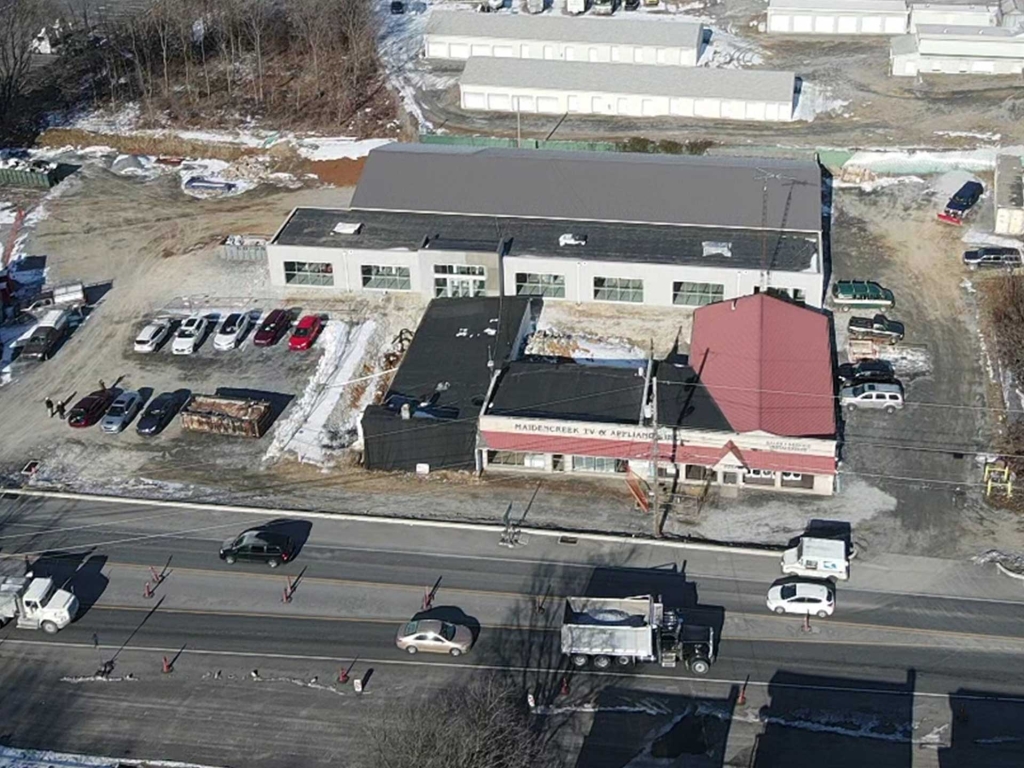 Many renovations are about improving the aesthetics of your business. Keeping things fresh does go a long way in presenting your organization in the best way. But ensuring your facility is set up to efficiently function is just as, if not more, important.
From finding space for more offices to creating larger conference rooms to improving accessibility from the back-end to the front-end, a creative design and construction team can help address your needs while striving to stay within budget.
Changes like these may take more time and money than freshening up the walls and flooring but can be a great investment in ensuring your building is best meeting your organizational needs.
For an example of this, check out our project for Maidencreek TV & Appliance.
5. Maintenance Plan & Master Service Agreements
For some organizations, building renovations and maintenance can be an ongoing requirement. In this case, sometimes the best course of action is to develop a regular maintenance plan or enter into a master service agreement.
Master service agreements, or MSAs, are a contract between you and a contractor to perform construction work at a pre-negotiated rate for a specified period. This allows the team to mobilize more quickly and efficiently as needs arise, skipping over the time-consuming negotiations and contractual reviews that would otherwise be needed each time a contractor comes into your building.
You aren't locked into using only that specific contractor, but you will benefit from building a strong relationship with them, as they'll become like a part of your team.
MSAs are great for businesses who have a regular need to refresh rooms or apartments during turnovers, like senior living communities, multi-family developments, or buildings in the hospitality sector. They also work well for multi-location retail stores and multi-tenant shopping centers, as well as buildings that have a need for small maintenance projects.
To learn more about MSAs, check out this blog.
3 Common Questions for Renovating Commercial Buildings
1. Will I Have to Bring My Building Up to Code?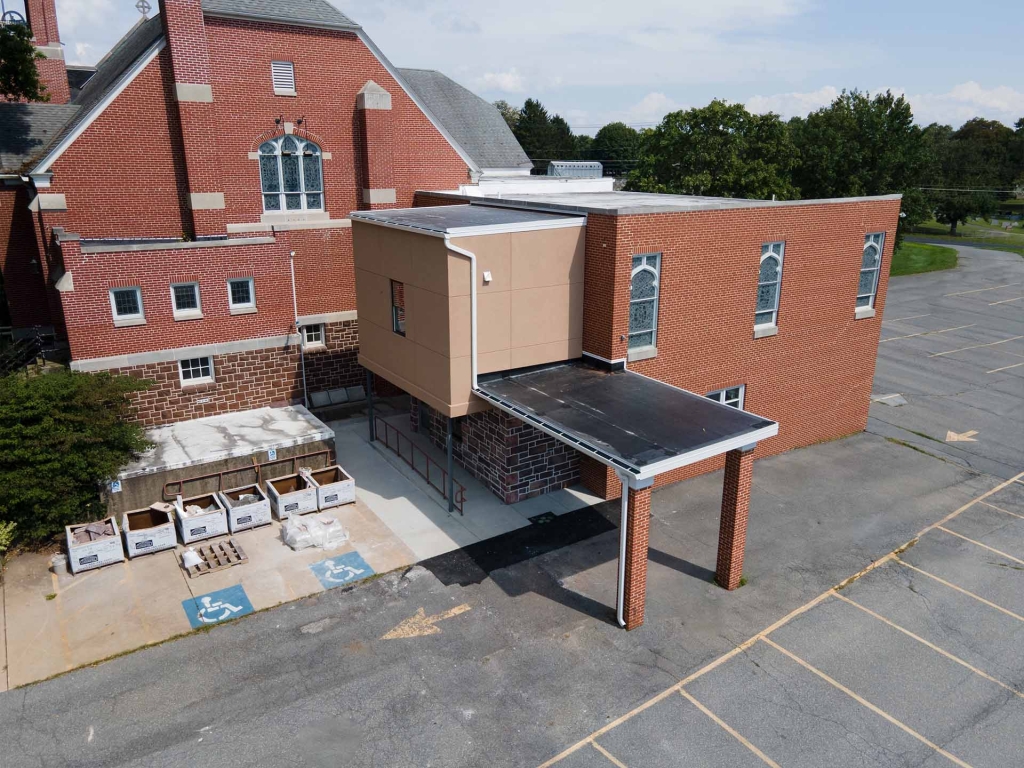 A common concern for many organizations is that when undertaking one renovation project, they'll be required to bring their entire building up to code. Thankfully, this isn't necessarily the case.
In terms of the Americans with Disabilities Act (ADA), you'll potentially need to address two things:
That the areas you're renovating meet ADA specifications
That there's an ADA-compliant entrance and exit to and from the renovated area, which could include elevators, ramps, accessible parking spots, ADA-friendly restrooms, and other accessible amenities
Click here to read our blog on ADA compliance and building renovations.
As far as other building codes, your construction team will help you assess this on a case-by-case basis.
2. How Much Will a Commercial Renovation Cost?
Pricing will vary greatly depending on the type of upgrades you choose to complete and the size of the area you wish to update. While you could spend several million on a large-scale, all-encompassing renovation to a multi-suite office building, you could also scale it back to just a few thousand.
A good construction team will be there to help you determine how to get the biggest bang for your buck with the money you do have. So, whether you have a few thousand or a few million to spend, there are things you can do to create a more attractive and updated facility.
Ready to get pricing? Click here to tell us about your project. If it's a fit for us, we can start working on some specific costs.
3. Will You Need to Shut Down During Construction?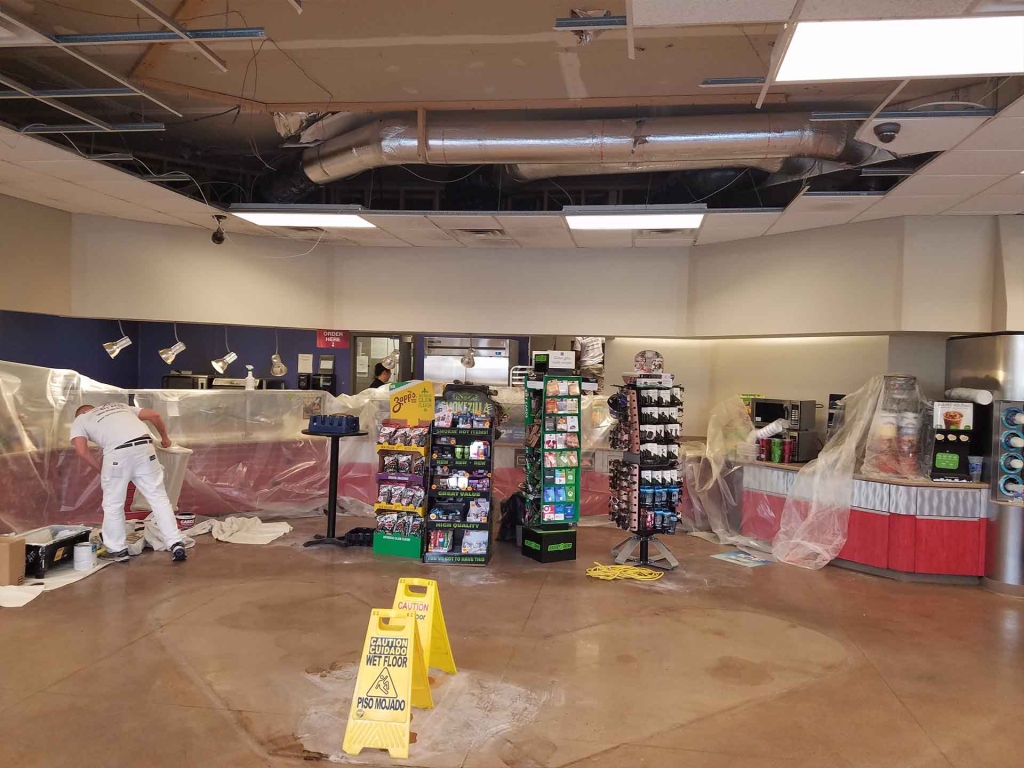 Shutting down for construction means lost productivity and/or lost customers. While having a fresh, attractive space to conduct business can be worth a few lost days, it's not ideal.
In truth, it comes down to the type of work you're doing and the type of construction company you choose to complete that work.
Simple upgrades like painting and installing new fixtures can likely easily be done while business continues as normal. More disruptive updates like installing new flooring or changing the layout of your space may require some expert planning on behalf of your construction team.
Our 3R Team® specializes in occupied renovations. They have safely completed a wide variety of construction activities in fully operational stores, offices, senior living communities, and more. They specialize in looking at the most efficient way to complete the project with the least disruption to your ongoing operations. Be that off-hours work, breaking the project into phases, or whatever works for your specific business – our 3R Team® will do whatever is necessary to make your project work for you. One example is our work for Turkey Hill Minit Markets. 
Have More Questions About Remodeling?
Our 3R Team® is here to help. Reach out to us and let us know what you're interested in doing. We can help you determine what you can do with your budget in a way that will minimize disruptions to your business.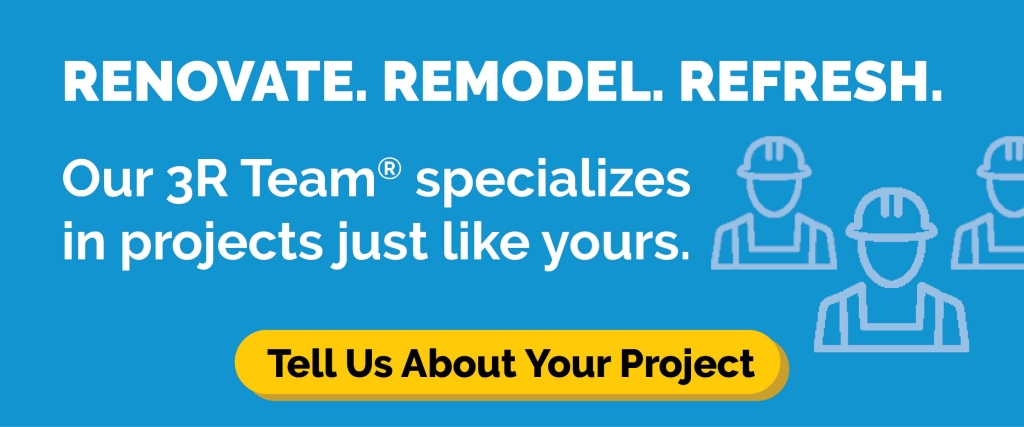 Posted April 19, 2022